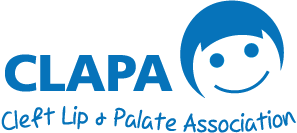 'My Face' – A new show on Channel 4
Channel 4 are putting together a new show with the help of Remarkable Television which is looking to build confidence and give tips and advice to people with a condition that affects their face. This can be anything from adult acne and rosacea through to scarring from an accident or operation such as a cleft lip repair.
They are looking for people who would like help and advice as well as those who have developed ways to overcome any negative feelings about their condition. The aim of the show is to celebrate the fun of fashion and beauty and to pass on knowledge through peers and experts.
Whether you're struggling with your self-esteem, brimming with confidence or feel somewhere in between, Remarkable Television would like to hear your story!
Please email your name, contact number and a brief description of your condition to [email protected]
T&Cs from Remarkable Television: Applicants must be aged 18 or over. By submitting the information requested, you are consenting to Remarkable Television using such information for the purposes of selecting participants for the programme and (if you are selected to take part) the development and/or production of the programme and to your information being shared with the broadcaster, our insurers and any independent contractors involved in the programme. We consider all interested applicants carefully but we cannot guarantee that we will contact everyone who applies.