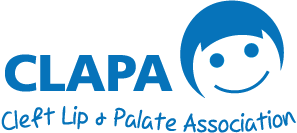 Jenkins Dental Complete the Bath Half Marathon
Congratulations to the Jenkins Dental team ( Chris, Mark, Charles, Liza, Charlotte, and Tracy) who completed the Bath Half Marathon, raising £1,70 plus £368.64 Gift Aid.
We caught up with Lucy about their fundraising challenge and why CLAPA was their chosen charity.
"CLAPA was the chosen charity by the practice this year because our dentists, Lucy and Chris, had a baby boy, Daniel, in 2021, who was born with a left-sided unilateral cleft lip and palate.
CLAPA greatly supported the family throughout pregnancy and in Daniel's first year when he had to undergo two operations. Throughout the year, we have done raffles and competitions.
Our main event has been six of the team at Jenkins Dental Practice, Chris, Mark, Charles, Liza, Charlotte, and Tracy, participating in the Bath Half marathon on 15th October 2023.
The Bath Half Marathon has been a great experience. The team and our generous friends, family, and loyal patients have come together over the last few months and supported the cause.
The guys who volunteered have put in a lot of effort with training. On the day, the weather conditions were perfect: sunny and cold. While there was a sense of nervousness at the start line, the camaraderie within the team was uplifting.
It was Charles, Tracy, and Charlotte's first time participating in a half marathon. Charles completed it in under 2 hours, with the others not too far behind!
Despite struggling to walk the following day, they have the bug and hope to complete another one next year!
Jenkins Dental Practice is very proud of the team and highly thankful to all who supported us and the generous donations. We are thrilled with the total amount raised for CLAPA.
It's worth the pain! Not only have we raised a significant amount for CLAPA, a worthwhile charity. Participating in this event has brought the team together and boosted morale."