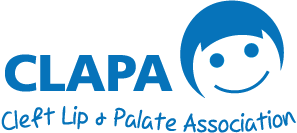 40 years of CLAPA: An Interview with Michael Mars

Michael Mars is one of CLAPA's founding members, and has seen CLAPA grow from a small group of volunteers to a national charity and the leading voice of the cleft community. Earlier this year, he spoke with us about his memories of CLAPA's early years.
"We would never have conceived of the charity growing like this when we started out."
Michael Mars looks through the minutes from CLAPA's inaugural meeting fondly. He recognizes his own signature there amongst the others and remembers the day clearly.
"It was completely volunteers when we started and it was half parents and patients, and half clinicians," he recalls. "We tried to keep this as a general policy, that balance."
The name "C.L.A.P.A" was decided in that initial meeting in 1979.

"CLAPA was sort of founded pre-inaugural-meeting really," he smiles. "The meeting made it official and brought people together in one place."
That place was Great Ormond Street Hospital (GOSH) and Michael remembers the Dental department, a department he was part of, being a driving force behind this coalition of parents.
"These were the professionals at the time that had the most time with patients while they were awake," he chuckles. "We would meet patients face to face, when they weren't anesthetized. Very helpful in building relationships!"
He remembers the other founding members warmly, parents and clinicians alike.
"They were very motivated people, and everyone took on a different role. We were keen to make it a national charity, and branches started forming quickly, I think there were about 45 branches at one point."
As the Branches established themselves across the UK, part of Michael's role was to meet with volunteers and help them get started.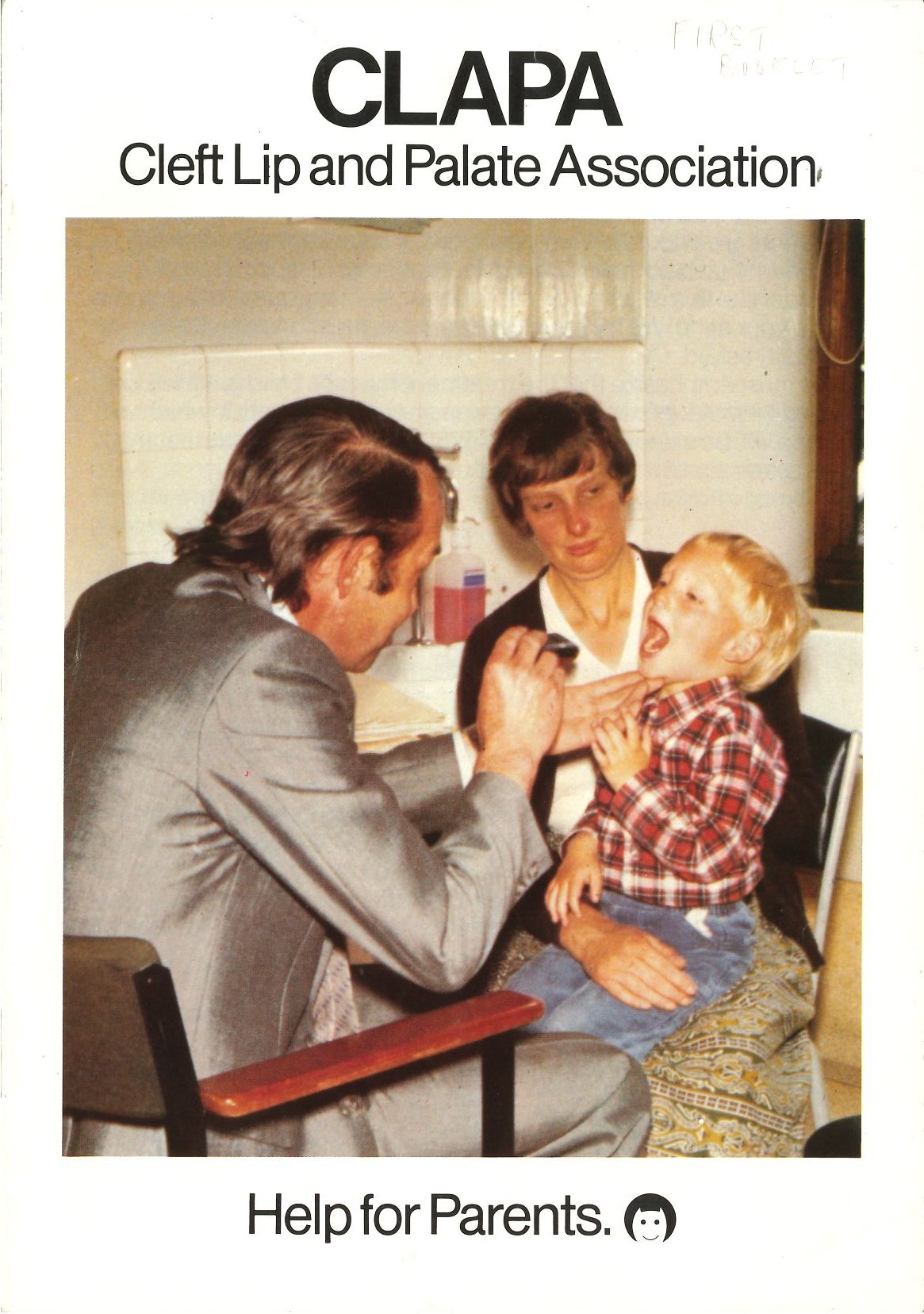 "There were many weekends my wife and family didn't see me," Michael admits. "We wanted to make sure London didn't monopolise the conversation."
He remembers a particularly stand-out meeting in a pub in Aberdeen in the early 80s.
"There I was presenting with my projector and handouts and around us where people having a pint!"
Michael's interest in cleft lip & palate stemmed from his career as an orthodontist. In this role he worked with patients affected by cleft from birth right through to 19 years old.
"I'll admit I felt quite out of my depths with new parents at first," Michael explains. "Our immediate priority when we set out was supporting parents at diagnosis."
"You could say to them you know how they feel, but the truth is you really don't. You can empathize as a professional but you can't go beyond that. The only people who could really know how they feel are other parents who've been through the same thing."
This wasn't an understanding that was widely shared in the early stages.
"Health professionals would originally be confused by what we were trying to do," Michael recalls. "They would say "We already have the Craniofacial Society" but that wasn't the point. You need someone who's been there."
This remains central to CLAPA's services. Read more about our Parent & Peer Support services.
The need for a group to advocate for parents and patients was even more urgent 40 years ago.
"There weren't many hospital leaflets at that time," Michael explains. "Part of our work was putting together the first edition of the "Help for Parents" leaflet.
Alongside a lack of information, there were also limits on cleft care funding. Originally, the cost of some dental and orthodontic work couldn't be NHS funded, and CLAPA worked with grant giving organisations to support this treatment for the cleft community.

He also remembers a time when CLAPA funded research.
"Parents needed to know CLAPA were asking questions about the future and standards of cleft care in the UK."
While CLAPA is no longer in a position to fund research, focusing on our role as a support charity, we're still involved in the latest cleft-related research in the UK, working with organisations like the Centre for Appearance research, The Cleft Collective and CRANE. Read more about CLAPA's involvement in research.
Part of this future planning came in the form of hiring Gareth Davies, CLAPA's first ever CEO (and first paid staff member) in 1995.
Michael remembers Gareth's appointment as excellent news.
"He was energetic, bright, enthusiastic," Michael explains. "He helped CLAPA make the leap from a volunteer organisation to a professional charity. He's a special person."
Read CLAPA's interview with Gareth as part of our 40th birthday celebrations.
Whilst Michael jokes he's a bit out of touch, it's clear his interest in CLAPA, cleft care and in patient involvement is still a major part of his life. Though technically 'retired' he presented two papers at this year's Craniofacial Conference and remains passionate about his research and predictions and hopes for the future of cleft care.
His hope for the future of CLAPA is that it will be at the forefront of protecting and improving the standard of cleft care in the UK.
"CLAPA has stayed necessary as it continues working for patients. Even with specialists and the current NHS Cleft Centres, we still need that parent and patient support."
Looking back, Michael reflects how special the work he's done is to him in his retirement.
"I'm grateful for the experience and enrichment," he explains. "I was glad to use my expertise in a way that could help children and support patients. That's always been my interest. We have to look after cleft patients."