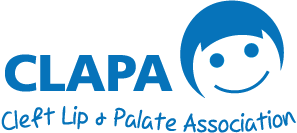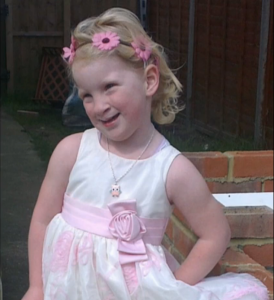 After experiencing terrible bullying at her old school, Hollie-Grace discovered a love for running which has boosted her confidence and self-belief. She hopes to encourage others to believe in themselves and know they can achieve anything, regardless of their differences.
Following an interview with ITV news, Hollie-Grace's mum Nikki has kindly shared her daughter's story with CLAPA. Read about her journey, in Nikki's words, below. 
Hollie-Grace was born with an incomplete bilateral cleft lip and palate. During her first 4 years she was a selective mute, only communicating with a select few and using sign language even though she wore hearing aids.
Hollie-Grace never took part in assemblies, church services, Christmas Carols or any form of activity, as she was too scared to join in. This went on for many years. In primary school she experienced severe bullying, which ended with her swapping schools.
After swapping schools, she almost instantly began to grow, blossom and flourish! She found her voice and took part in a Christmas concert – our pride just burst.
She then found a passion for running, and was chosen to represent her primary school on several occasions, recently placing second in a cross country race. Hollie-Grace has joined a running club where they have introduced her to other athletics such as high jump, long jump and shot put. Every Sunday she takes part in the local fun run 2k race, and recently signed up for the race for life this year.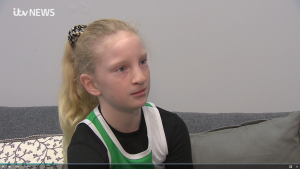 Hollie-Grace truly is a warrior princess, although at times she doesn't believe me.
She has been through a lot with surgeries, speech therapy, her hearing impairment, and bullying, and she still has many more operations to come, including one on her upper jaw. This is a 4-5 hour-long operation which will leave Hollie-Grace unable to move around for 2-3 weeks. This means that she will miss time at school and will be unable to take part in her new-found love for sport, which is going to be very hard for her as she simply loves everything about sport.
Through running and other sports, she has found something she really enjoys doing and we are so, so proud of her. Sport has sparked something in Hollie-Grace and she continues to learn from sport and learn about herself as well as having fun and making lots of new friends.
So many barriers have been broken by Hollie-Grace and she done this all by herself. She has just won the 'Triumph Over Adversity Award' at the Kent Ward Awards.
She was also contacted by a magazine who are doing a Christmas special on Hollie-Grace. They put her up in a hotel in Dorset she could spend the day with the Olympic Gold Medallist, Liz Yelling. She also received a goody-bag full of sportswear and trainers, and received a personal message from Dame Jessica Ennis-Hill, which she was thrilled about. She had such an amazing day and experience. She has also managed to be a supporting artist in a feature film which is due out next year, and has been in a short film and TV advert.
Hollie-Grace keeps going from strength to strength and is truly showing all of those who belittled her and were nasty to her. She hopes to become an athlete and also gain further experience in the acting world – she dreams of being in a movie or two. She is a truly inspirational young lady who we are so proud of.
Hollie-Grace hopes to inspire and encourage other youngsters to believe in themselves, to help them grow their confidence and break down barriers so that all children feel welcome at local athletic groups and clubs no matter their differences.
Hollie-Grace would love for others to stand up and be noticed, to have faith in themselves. Hollie-Grace has a hearing impairment, learning difficulties, a speech impediment, ADHD and absent seizures yet she still gives 110% in everything she does.
We hope that Hollie-Grace's story can be used to inspire, encourage and provide hope for many other children who may also face difficulties. We hope she can encourage others to believe in themselves. If Hollie-Grace was to encourage just one other child, it would be amazing.
To learn more about Hollie-Grace's story and her love for running, watch this special report on ITV news.