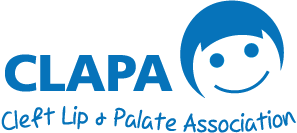 Congratulations to Hayden Hudson (aged 13), one of 24 young people presented with a British Citizen Youth Award at the Palace of Westminster for positively impacting their community.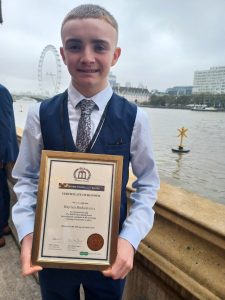 Hayden has raised £10,000 for charities through various challenges over the past five years, including a 5k swim in 2019, where he raised £561 for CLAPA. Hayden was inspired to take on the challenge as his cousin and best friend were born with clefts.
His mum Tracey said: "He was very blase about it. He smiled when I told him about the award, but I don't think he took it in properly. The excitement for him was having a day off school and going on a bus tour around London."
She explained, "Hayden was diagnosed with ADHD, learning difficulties, short-term memory, and he has Asthma. But where he struggles in school and has no confidence in school, his confidence grows when he enters the leisure centre.
Hayden's bedroom displays dozens of medals he has won for swimming. He trains several times a week often swimming at 5:15 am, and aspires to represent Team GB at the Olympics. 
He plans to participate in more active fundraising activities where he can challenge himself while raising money for good causes. Thank you so much Hayden, for your amazing achievement.