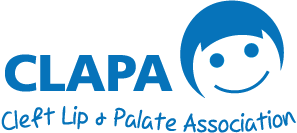 #FundraisingFriday: Ryan's Fundraising Story
The CLAPA Fundraising team were very excited to follow tho progress of fundraiser Ryan, who raised an amazing £1,508.63 for CLAPA by taking part in the Comrades Ultra Marathon.
The Comrades Ultra Marathon is a 56 mile race in South Africa, which Ryan completed in an impressive 11 hour 23 mins! He is extremely grateful to the  University of Manchester Dental School for giving him the opportunity to take part in this incredible event, which Ryan's father also completed in 1990.
Ryan decided to fundraise for CLAPA as cleft is a central focus in his studies, and he hopes to raise awareness of the condition in the UK, helping CLAPA to provide lifelong support for those affected all over the nation.
We're very grateful to Ryan for choosing to raise funds for CLAPA.
Whether you have an inspiring fundraising story to share already or you'd like to start one today, contact [email protected] to find out about getting involved in raising vital funds for CLAPA.