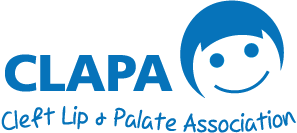 Finding Support Over the Holidays
The CLAPA Office is closed from 5pm Friday 21st December and will reopen on January 3rd 2019.
At this time, no shop orders will be sent out, no emails will be picked up, and our phoneline will be closed.
Find Support
Our Parent & Peer Support Services will not be available over the holidays. You are welcome to submit a request as usual, but this will not be processed until 3rd January.
Facebook Groups
You can find support from others in the cleft community through our Facebook Groups for parents and carers, adults born with a cleft, and under 18s. These are closed groups (so no one outside the group can see you've joined or what you post), and as such an admin needs to approve you before you can join.
Over the holidays these groups are moderated by our wonderful volunteer admins, so this may take a little longer than usual. Please remember that any information or advice you receive from these groups should never replace the information and advice from your Cleft Team.
Helpines
If you need urgent emotional and/or mental health support support, the NHS has a list of mental health helplines who are ready to take your call at any time. You can also make a call on behalf of someone else if you're concerned.
Specific Medical Advice
Your Cleft Team are always the best people to talk to if you have specific questions or concerns about issues related to your or your child's cleft.
In an emergency, call an ambulance on 999, or go directly to A&E.
General Information about Cleft
If you can't find answers on our information pages, we recommend you speak directly to your Cleft Team.
You could also ask on our Facebook Groups to see if anyone has had similar experiences. However please note that everyone's situation is different and that what is true for one person may not be the case for another. Information from CLAPA or from online groups should never replace the tailored medical advice from your Cleft Team.
Feeding Equipment
You may order feeding equipment as usual through our shop, but no orders will be processed until 3rd January. There is often quite a backlog at this time, so your order may take a few days to be processed and sent out.
If you need a Welcome Pack, you can email [email protected] with your name, postal address, and the kind of bottles and teats you need. These will not be processed until 3rd January, but Welcome Pack orders will be prioritised. Please note: we can only supply one Welcome Pack per baby, but in special circumstances your Cleft Nurse can call us to order more free feeding equipment on your behalf.
If you need extra feeding equipment over the holidays, please talk to your Cleft Team to see if they can provide you with bottles and teats. Most teams will have an emergency stock for situations like this.
If another parent offers you spare or used feeding equipment, please note you should never use second-hand teats, even if they have been thoroughly sterilised.
Fundraising
Find out how to pay in any money you've raised.
Find other information about fundraising.
Merry Christmas & Happy New Year from all of us at CLAPA!