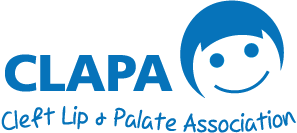 Our student counsellors
As part of their training, students are required to offer counselling to the community as part of their learning journey. All students are trained to work with clients to offer an intervention unique to the individual and their problem and will work with you to find out your goals of therapy. All our students are fully insured and members of COSCA or BACP (professional bodies and abide by their standards and codes of ethics). Counselling is subject to students being on placement. Our counselling service is provided as part of student training for a number of accredited training course providers (such as universities).
Why counselling?
Counselling is an opportunity to work on any issues may have in your life. The resolution of these may make your life better. Your counsellor has many ways they could work with you, for instance, some of the way they could help you is to:
Talk through issues
Make sense of events in your life that are difficult
Work on problem-solving strategies
Behaviour change strategies
Help you deal with difficult feelings and emotions
Help you make sense of information
Help you deal with difficult relationships
You might be feeling overwhelmed, anxious, or depressed, and we can support you with these feelings. However, please note we are unable to support complex mental health issues such as PTSD and Psychosis where specialist support is required.
Don't worry if any of this seems a bit complicated or overwhelming; your counsellor can spend time with you whilst you decide on the issues that are important to look at in your sessions. Your counsellor knows that you already have strengths and resources and will help you identify and use these to overcome your present issues.
To make all of this happen, you need to work with your counsellor to tell them what works and what doesn't. By telling your counsellor what you want, you will be helping them to become better at their job as well as getting the most out of your sessions.
Please complete your self-referral form to register for this service; once completed, a member of our team will be in touch with you to discuss the next steps.