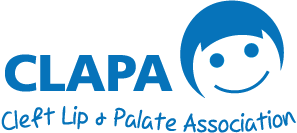 We introduce our guest blogger, Ellamae, who was born with a bilateral cleft lip and tongue tie. She shared her amazing story with us and the challenges she faced in pursuing her dream career in performance.
I was born in 1995 with a bilateral cleft lip and tongue tie. I was but three months when I had my first operation; this created my lip, and I also had my tongue cut.
I was seven years old when I had my second operation, which happened to be my biggest op. What was meant to be a quick operation to work on my appearance, my mum tells me the surgeon said, 'I couldn't resist playing around. My muscles were moved, and I had 26 stitches from my nose down under my lip.
My third and final operation was to cut off some of the overhangs I had on my lip. I feel lucky that I only needed three operations. Although, I always wanted another operation to make my face more symmetrical. What needed an operation back then can now be done through cosmetic work, which is incredible and creates easier access for those who can't/don't want operations.
Despite my lip and appearance growing up, I never really let it phase me when I was young, not for a long time. I went to dancing classes, enjoyed singing, and loved making friends.
One day, when I was about 7/8, a fellow student said I looked like a dragon. Then I started noticing more when others would make jokes about the fact I had a lisp or would comment on my appearance.
I look back now and think it was classic school playground behaviour. Although, the comments and jokes started to play on my mind. As a teenager, I became much more aware of my lip, that my face's left side was different from my right side, and that I had a lisp.
This didn't stop me from dancing; I forgot about that; I loved music and how it felt as I danced. I started going to groups to sing, and something clicked for me. I wanted to sing more.
I joined my local Stage Coach group, where I would sing, dance, and act each Saturday. When I was 15, I was cast in High School Musical as Gabrielle, whaaaaaat!!
I was shocked because Gabrielle was pretty and could sing well, which felt so far away from where I was. I watch back the videos I have on VHS (old school video player..) from that show, and I didn't pronounce any of my S's as I was so scared of my lisp.
Considering this, I still wanted to sing. I enjoyed it, and it made me feel good inside, and I thought, why can't I? The teacher at Stage Coach gave me private lessons. This is where my journey really began.
I got rid of my lisp by singing, learning techniques, and strengthening my jaw, cheeks, and tongue muscles. I started to sing every day, and it's because I loved music, and that made it fun!
For years as I grew up, I went to Speech Therapy, but nothing clicked with me. I had the therapist draw out on pen and paper what was wrong with me, hold up a picture of a snake and ask me to repeat.repeat.repeat.
It didn't work. The placement in my mouth was stuck in its way. I knew what was wrong, and my singing teacher helped coach me around this. We figured out ways to make it easier for me to sing and how to use diction.
I have been singing for 12 years and have been a professional singer for five years. I still suffer with diction in some songs, so I have to work harder.
I suffer mostly from overactive salivary glands (producing too much spit). I was performing last year and choked on my spit mid-performance! It was very funny looking back on it now, although at the time I thought it was the worst, we can't help it!
We are only human. There is no medical proof having overactive Salivary Glands are linked to clefts. Still, I believe mine is connected to my speech because of my tongue placement.
Throughout my teenage years, I had lots of therapy for me to come to terms with my cleft and facial features. I kept saying why can't I be symmetrical like everyone else? Why are my lips so odd shaped – so many questions that never ended.
I never liked photos being taken from my left side, as this is where my cleft is more noticeable. My top lip and the left side of my nose are different shapes, and I always struggled to come to terms with that.
Instead, I would instinctively focus everything I did on the right side of my body. However, surrounding myself with friends, family, and people who made me feel good about myself changed that outlook over time.
There will always be parts of us we would like to be different. I'd also love to be taller and have a couple of inches on my legs, but hey! I am who I am, and this is what makes me special.
I now no longer want any further treatment on my lip. More accessible access to cosmetic treatment could be an easy fix – however, I wouldn't be me if I didn't have my quirk, my cleft. It has grown me into who I am now, and I imagine all the singing I would have to relearn if I changed it now!
I wish I was given support and made aware of the community for people with clefts. Apart from a distant cousin, I had never met anyone else with a cleft like me until I served somebody a drink in a pub and noticed they had a cleft.
In 2020 I joined a Facebook group through CLAPA. I made a few friends with people who have clefts, and it's the most wonderful feeling.
In 2020 I joined a Facebook group through CLAPA. I made a few friends with people who have clefts, and it's the most wonderful feeling. We don't talk much about our clefts but enjoy theatre and talking. I wish I had known about this group sooner; I enjoy learning more about clefts, how it affects us all differently, and how we all get on with daily life.
I now live in London with my fiancé Danny and our dog Bud. I am now 27 and a working actor and singer. I have persevered through this career because of my love for it. It has been hard work, constant determination, and the wonderful support of family and friends that have got me here.
I have sung across the world on a luxury cruise ship, sang in a show for Sir Tim Rice, performed for BBC's West End, Dr. Who: Time Fracture, and been a part of many other wonderful shows/projects in between.
Not one story is the same, and I feel blessed to finally feel a part of a community that is so inspiring and supportive. I've adapted my cleft through drama therapy and singing, which was my biggest game-changer. It massively helped with my speech and confidence.
If you have stayed with me and read all that, remember that you are unique, beautiful, and special. A talent the world is waiting for is in you. Go shine x @ellamaeCieslik – Instagram
Thank you, Ellamae, for sharing your story!
Have you got a story to tell? We'd love to hear from you! Share your story.