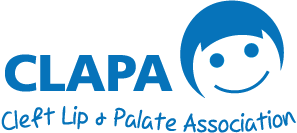 East of England Volunteer Open and Induction Days 2016
Want to learn more about CLAPA and how to get involved? Join us and help support families and individuals affected by cleft across the UK! Start your New Year with a great resolution!
CLAPA East of England Open Days 2016
Luton                        Sat 23rd Jan, 11am
Lowestoft                 Sat 6th Feb, 11am
We are holding Volunteer Open days here early in 2016!
This is a chance to meet us, ask any questions, learn about Cleft Lip and Palate and meet the cleft team, CLAPA staff and other volunteers! We have many varied and diverse volunteer roles available from one-off events to office support, and we would love you to get involved!
This event is a chance to find out more – all are welcome. Please join us if you're interested! This event is free, the day starts at 11am, your travel and other expenses are paid and lunch/refreshments are included. You need to email us your details and we'll be in touch with venue details and timings.
We very much hope you can join us and we look forward to welcoming you!
To book your free place, please email [email protected]