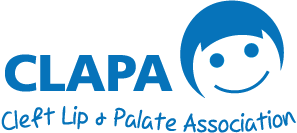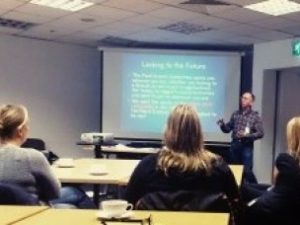 Volunteering has always been at the heart of CLAPA with hundreds of volunteers generously offering their time and skills in support of our work. We are always keen to expand the CLAPA community and recruit new volunteers, so if this is something that you may be interested in, please do get in touch. In order to become a CLAPA volunteer you will need to complete a Volunteer Application Form, provide two references and attend one of our Volunteer Induction Days. These are advertised on the website as well as in e-newsletters and targeted mailings, so make sure you're signed up to the CLAPA Community.
The induction days are great for meeting others affected by cleft lip and/or palate, as well as some of our current volunteers. The day runs between 11am and 4pm and travel expenses will be reimbursed on production of receipts.
Once you have attended the induction day and we have received your references, you are classed as an official CLAPA volunteer. It is completely up to you how involved you are with CLAPA and which volunteer role(s) you take on.
Adult Voices Council Member
Branch member
Cleft Clinic
Fundraiser
Happy Faces Coordinator
Parent Contact
Peer Contact
Residential
CLAPA Ambassador
General CLAPA volunteer
MORE INFORMATION ON THESE ROLES >>
If you are interested in volunteering for CLAPA or have any questions, please email Rebekah Ahmed at [email protected] or call 020 7833 4883. You can also contact your Regional Coordinator.
Central England – Claire Evans, [email protected], 07792 772362
East of England – Tansy Miller, [email protected], 077726 84398
South East England (including London) – Cherry LeRoy, [email protected], 079855 38982
Scotland – Gillian McCarthy (part time), [email protected], 07586 045402