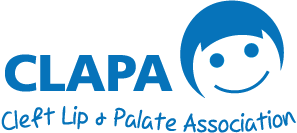 Hi, I'm Dylan and I was born with a Cleft lip and Palate, I am 10. I had my first two operations done when I was 3 and 6 months old, I don't remember them obviously. I had my bone graft operation done in the Queen Elizabeth hospital in March 2017.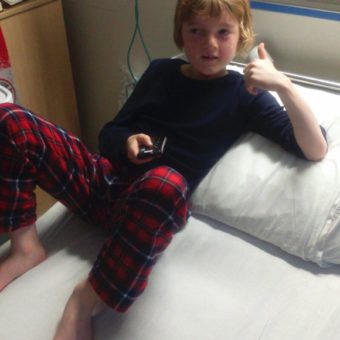 I was a bit nervous before my operation but it's really not as bad as you will think it will be, there are lots of doctors and nurses who will answer any questions that you have. Just to say, if you worry, you will be more nervous so it's probably best to find a way to distract yourself and not think about it much.
At my hospital you had 2 options to either get a jab or the gas thing to get you to fall asleep, I chose the jab. I then didn't remember anything until an hour after my operation was finished and I woke up. I had tubes into my hip and into my arm which gave me medicine to stop any pain, I also got some other yummy medicine to drink as well.
After the operation you will struggle to walk or walk properly but that will only last a few days. You will also have to eat food that is soft and unharmful, so I got to eat lots of yogurt, ice-cream and jelly unlike my poor sister, haha.
It took me a few weeks to get back to normal and I was running again within 4 weeks. You also need to be careful, especially at school, I was off school for 2 weeks after my operation. Also it is soooo boring, as I had to rest and had to sit on the sofa and watch dvds and read books and I could only walk very slowly to the toilet and to my bed.
A day after I got home I woke up and my face was all swollen, it wasn't sore as I had plenty of medicine to stop it being sore. It got back to normal after a few days. I had to take 3 different medicines when I went home and a special mouthwash instead of toothpaste as I wasn't allowed to brush my teeth because of my scar. Its nearly been 6 month since my operation and I was in hospital today for x-rays and they said everything looks good. I will be getting my braces in the next few months.
If you are getting the same operation as me there isn't anything to worry about, all the people are always very nice to you and you get put to sleep and have lots of medicine so you don't feel any pain.