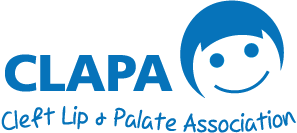 Cleft Palate – The Journey
Owen has been having a rough time this month, some people have been being less than kind. So his big brother, 13 year old Joshua, inspired by his brother's resilience and experience wrote a poem about Owen's struggle for a school competition!
Cleft Palate – The Journey
You point, you laugh, you call him names,
Why do you look upon him with shame?
It wasn't his choice, to change his face,
There's nothing wrong with him but you are a disgrace!
Why do your looks put you in societies chain?
Because down at the bottom, there's nothing but pain,
Next time you look, think about what you say,
It shouldn't be him who has to pay!
People say it's the inside, that looks don't matter,
But as soon as someone looks different, there's nothing but chatter!
You talk behind his back but not to his face,
It's never ok to say, there's no right place!
He looks the same as everyone else,
But yet you make him feel so bad about himself,
Just two little lumps upon his face,
Sending a boy mad, this shouldn't be the case!
To think about what he feels,
To understand that his feelings are real,
Life can be so unkind,
Try to keep this in mind.
See beneath his smile covering his tears,
Understand that it comes from his fears,
All that he wants is to fit in,
Like a game he just needs to win.
Just see the fight he has every day,
To get out what he really wants to say,
See the true person he is inside,
Don't make him feel his face he has to hide!
No-one should be judged on their face,
It's the inside that matters, not colour or race!
If you were on the other side, how would you feel?
Being crushed, put under the heel.
Burns and scars, make a person strong,
But somehow, they are made to feel they don't belong,
It's us that do this, discriminate as a nation,
Some may be different but no one is a bad creation.
This is such a big problem, we need to stop it now,
Encourage him to be strong, to take a bow,
Give him strength to wear his scar with pride,
Instead of wanting to hide.
I've seen my brother be so strong,
Then knocked down by a comment, it's just wrong,
Just take a look, see his fight,
Don't put him in the dark, turn on the light!
Look beyond what you see, his skin,
Think about the battle he is trying to win,
Say something positive or nothing at all,
Who are you to make him feel small?
All I ask is that you think first,
Instead of making him feel worse,
Think about the journey he's had,
And try to make him happy not sad.