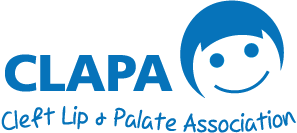 The City Cambodia Project – Week 5
Week 5 – beginning 3rd October
Children's Surgical Centre (CSC)
We spent Tuesday afternoon at CSC with Samnang for the cleft clinic. There was a mixture of initial and follow-up appointments where Samnang provided practical advice for patients and families as well as referrals for surgery. We met two of Samnang's regular patients, 10yr old twins who have both had cleft lip and palate repairs and have speech difficulties. We'll be working with Samnang to provide weekly therapy to help improve their speech sound production and intelligibility.
National Paediatric Hospital (NPH)
We joined Dr Alin for another busy cleft clinic on Friday morning where we saw children from 5 months to 13 years old. It was eye-opening to hear some of the patients' stories. An 8 year old girl came to the clinic with her Grandma, who was her primary caregiver after her parents could no longer cope. The girl had an undiagnosed syndrome and a global developmental delay, meaning her receptive and expressive language was also very limited. Her Grandma was considering sending her to an orphanage in order to be better cared for- unfortunately there are cases in Cambodia where this happens, particularly if a child has a disability. Traditional Cambodian culture often views children with disabilities as having bad karma as it is believed by some that sins in a previous life cause disabilities in this life. We were able to provide information and contact details for The Rabbit School, a school in Phnom Penh for children with disabilities that our project has strong links with. Alin encouraged the patient's family to send her to this school to provide her with a good education and specialist support for her difficulties. It was inspiring to see Alin's caring and positive attitude, always putting her patient's needs first.
One-2-One Cambodia
On Friday afternoon we met with the staff at one-2-one, a NGO which provides education and health care services for deprived and vulnerable communities in Cambodia. We will be providing practical workshops for their staff over the coming months, which will build on the training provided from the 2015 cleft team as part of our project. We're looking forward to our first training session with them next Friday!
Read more about The City Cambodia Project here!