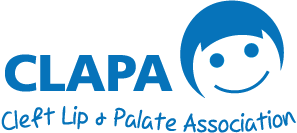 The City Cambodia Project 2017: Weeks 9 & 10
Week 9
Last week was Water Festival and Bon Om Touk which meant it was a national holiday for the week. It is a Cambodian festival which celebrates the end of rainy season and the reversal of the flow of the Tonle Sap River. Traditionally, the Khmer King held boat races in November so that he could pick the best men to form his army. Nowadays people from every province travel to Phnom Penh to celebrate all day and night. It includes boat races, concerts, dancing, festive lights and fireworks.
These celebrations also take place in Siem Reap which is where Caitlin decided to go for the week. This gave her the chance to see Angkor Wat and take time unwinding away from the hustle and bustle of Phnom Penh.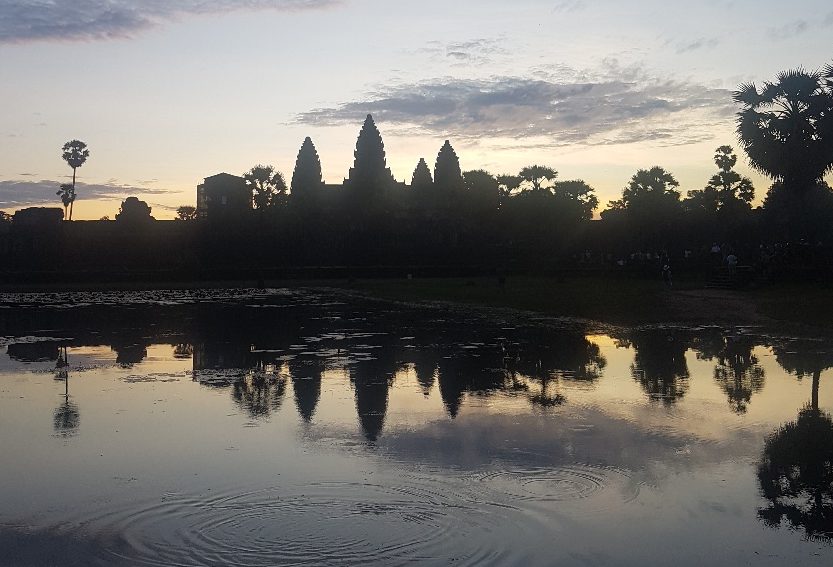 Helena, on the other hand, decided to take a break trekking around the mountains in Chi Phat. As well as sleeping in a hammock in the jungle, she watched some water festival boat races on the only television in the mountain village. After spending a week relaxing we both returned to the capitol city ready to embark on the final five weeks of the project.
Week 10
Revitalised from our holiday the week before, we returned to Children's Surgical Centre ready for work. We sat down with Samnang and Vin to have a midway review of the goals we had set. We went through each one individually and were all happy to realise that we were making good progress towards achieving all of them by the end of our time here.
We are also still in talks with IT about getting a speech therapy tab on the online database – they were also on holiday for water festival so it hadn't been done yet but we were assured that it would be done by the following week. We also talked about gathering data around the cleft bottles and teats. Dr Jim, the head of the hospital, will allocate funds to buy these once he is convinced that they are important. Together, with Samnang and Vin, the plan is to keep a record of how many are given out each week then present this information to Dr Jim and explain why they are important. CLAPA very kindly donated some bottles and teats this year and Samnang has also received donations in the past. However, it will be a lot more sustainable if they could be bought in regularly using the hospital funds.
We also chatted about Vin's training and said that we would create an outline of the areas we want her to learn after we leave. It would be impossible for us to get her up to the same level as Samnang in the time we are here so it is important that he passes his knowledge on to her, since he has gained so many skills over the past number of years. This is why it is important that he keeps the training going with her when we are not here. Samnang seemed happy with this suggestion. He also gave us a big thank you and said he felt like we were doing a lot of great work for them and in the hospital.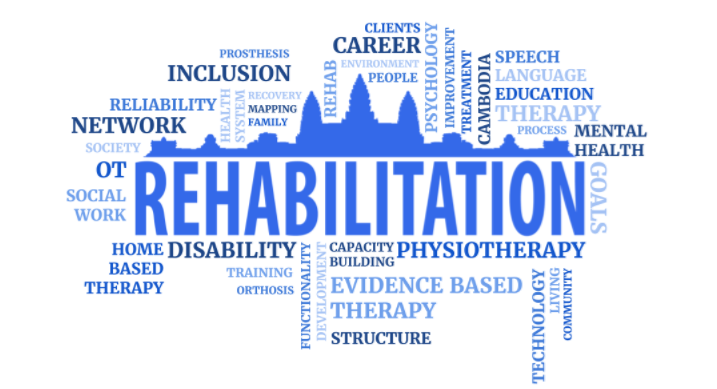 On Tuesday we were in CSC again. We had a backlog of administration work to do as we had taken on so many extra things in prior weeks that we had lost out on admin time. We settled in to the office for the day and to catch up on all the work. As we are coming closer to the end of our time here, it is important that we put things in place for after we leave, especially with regards to Vin's training.
On Tuesday evening we had our fifth Khmer language lesson with Mr Meng. We have now learnt vocabulary for greetings and introductions, numbers, jobs, places, food, restaurants and giving directions. We love our language lessons and being able to speak a little Khmer really helps us build rapport with patients we see and people we work with.
On Wednesday we attended Dr Allin's speech clinic at National Pediatric Hospital. She was very busy so the running of the clinic was left to us. We enjoyed seeing clients and doing some direct speech work. However, our role here is to train and empower others so that they can do the work after we leave, rather than to give children speech therapy. It can be tricky sometimes to separate these two things and ensure that we are not simply giving direct therapy, as this is not sustainable. We know though that Allin is highly skilled in speech therapy and is able to do the work so we were happy to help out for this clinic. After the clinic we did some shopping for resources to give to One-2-One, to get them up and running with speech work. We were very happy to find an electronic fishing game, a ball and some colourful plastic cups.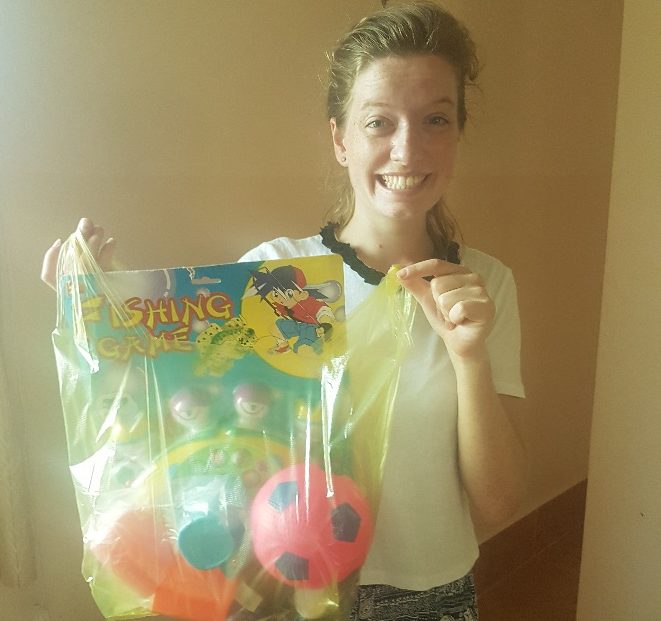 This week we have also been asked by Raphael, the occupational therapist at National Pediatric Hospital to speak at the National Rehabilitation Conference, 2017. The objective of the conference is to give rehabilitation professionals the chance to gain a better understanding of their own system and to learn about how this may fit in with the work of other professions. Professionals from all areas involved in rehabilitation will attend, including physiotherapy, occupational therapy, education and social work. This will be a great opportunity to further increase awareness of speech and language therapy in this country and give our project a voice. We spent Thursday in a café preparing our presentation for the conference.
On Friday afternoon, we delivered training at One-2-One on speech development and what ages to target error patterns. This continued from the previous training session but was more practical. We presented case studies of children's speech assessment results that we had gathered in the slum school. In groups, the One-2-One staff used what we had taught them to state whether each child needed speech therapy, which sounds they would work on and what order they would work on the sounds in.