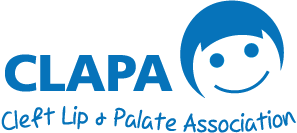 Adult Voices Council: An Update
Since January 2014 Andrew Dixson-Smith and Tony Ruel have been co-chairs of the Adult Voices Council. We took over from the foundation Jon Clarke laid since the inception of the Council. Two of the principal aims have been and remain:
To be the voice of adults born with a cleft and inform CLAPA of the issues it should be addressing
To promote awareness of the services available to adults from both CLAPA and NHS Cleft Teams
What has happened since the beginning of our tenure? We have all our structures in place which include a new role profile, an application form and rigorous application process for membership to the Council, a revised constitution fit for purpose, an annual reporting system to the Trustees for transparency and accountability, a link to CLAPA National in Chris Williams as well a link Trustee – Judy Krieg.
We now have goals for the present year which we believe are observable, measurable and achievable as well as a set of targets for each of these goals to ensure the aforementioned criterion. Peer Contacts is a new initiative whereby a number of adults have been trained to support other adults in their region needing support.
What of the future? A number of people have joined and a few have left. We wish to attract a group of adults committed to the vision of the Council, interacting with their local branch and Cleft Team as well as their local Patient Voice group and Regional Coordinator where one is available in order to raise awareness amongst adults with a cleft of the support and treatment available to them. We are aware that not one size fits all – there will be local variations and adaptability will be the order of the day. We wish to recruit members from every region of the United Kingdom who can play their part.
With all the structures in place we are embarking on a number of presentations to Cleft Teams and Dental Schools up and down the country to raise awareness and facilitate mutual engagement.
We are aware of the challenges we face, particularly in a social media friendly age. By harnessing all the resources available to us we are determined and convinced we can make a difference to the benefit of the cleft community.
Tony Ruel & Andrew Dixson-Smith
Adult Voices Council Co-Chairs
Presentation at Birmingham Children's Hospital
Andrew Dixson-Smith
In February 2016 I presented to the Cleft Team at Birmingham Children's Hospital on the needs of adults with a cleft lip and or/palate.
The meeting was attended by members of the Cleft Team, including clinicians, Speech and Language Therapists, Clinical Psychologists and Cleft Nurses amongst others.
The first two aims of the Adult Voices Council are:
To be the voice of adults born with a cleft and inform CLAPA of the issues it should be addressing and
To promote awareness of the services available to adults from both CLAPA and NHS Cleft Teams.
In our December 2015 meeting we decided on a set of goals the first of which is
To raise awareness among adults with a cleft and health professionals such as dentists and Cleft Teams of the treatment and support that is currently available and signpost them to the appropriate services.
Integral to this goal is our forthcoming and imminent leaflet on adults with a cleft. We discussed the feasibility of making this leaflet available in the Adult Cleft clinic. The exact logistics of this availability need to be ironed out. On a number of occasions the previous Regional Coordinator and I on separate occasions sat in on the Adult Cleft clinic which takes place once a month but it was decided that it was not appropriate for someone from either CLAPA or Adult Voices to be present to engage patients in a conversation due to the setting and ambience of the clinic. However, we are currently exploring other ways of disseminating the information we have to offer.
Further, it was decided to devise a transfer card – in the size of a credit card – to all young patients who finish their treatment at the age of 16 with information on access to further treatment should they wish at some later stage to transfer back into a treatment pathway. It is envisaged that these details would include information on Adult Voices Council and Peer Contacts.
We are optimistic for the future. There are challenges but we are confident we can overcome them so that the cleft community can be supported in all its needs.
Join the Adult Voices Council
The Council are looking for new members (including a Secretary) to join their ranks – get in touch with [email protected] to find out more!
Role Profile: Adult Voices Council (AVC) Member
By becoming a member of the Adult Voices Council (AVC), you will be part of a group of people, acting as a voice for adults affected by cleft across the UK, generating and forming ideas, promoting awareness of services from CLAPA and the Cleft Teams and informing and maintaining contact with CLAPA National. We ask you to attend four national meetings per year (travel expenses are provided) and to help plan and organise events, liaise with other AVC members and CLAPA, deal with enquiries and communicate with Cleft Teams and local Branches.