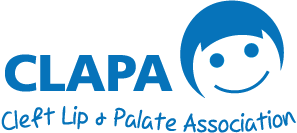 Research: Eating after Surgery
Nathan Abbott is the founder of Freestyle 4 Smile, a fundraising movement for Smile Train which has so far raised over £21,000 for the international cleft charity.
Born with a cleft lip and palate himself, Nathan has faced many familiar struggles growing up, including bullying and feeling self-conscious about his appearance. But at the age of 16 he decided to put his talent for swimming to good use and has since completed two endurance swims of 15 miles as well as an annual open water race to raise money.
Recently, Nathan has put together a small research project to learn more about the experiences of others affected by cleft – specifically, their experiences of eating after an operation to do with a cleft.
This survey is aimed at people born with a cleft and their parents. It is very short and shouldn't require more than 5 minutes to complete.
Keeping Your Information Safe:
This is a personal research project and as such does not have ethical approval from a university or other institution. While CLAPA has read through the survey and does not anticipate any issues, please note that if you decide to take part you do so at your own risk.
No personal data is collected, not even your computer's IP address. We ask that you please do not include any personal or identifiable details when completing the survey, however any comments will be carefully anonymised before publication.
Because of the way the questionnaire works, all questions require an answer. However, you are free to withdraw at any time and for any reason while completing the questionnaire.
If you have any questions or concerns about this questionnaire, please contact CLAPA's Communications & Information Manager Anna at

[email protected]

.