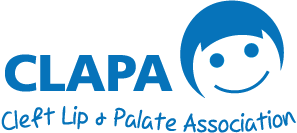 International Pierre Robin Sequence Conference
Yin Jones is one of CLAPA's Board of Trustees, and a mother of 4 year old Hannah who was born with a cleft palate and Pierre Robin Sequence. Yin is a Parent Contact and was the Chair of the Great Ormond Street Hospital Branch. Here she writes about her experience of the second ever international Pierre Robin Sequence conference.
In May 2017, I attended the 2nd International Pierre Robin Sequence (PRS) Conference at Toronto, Canada. I gave presentations about the treatment of patients with PRS from a parental perspective and the Optimum Care Delivery within a family context.
The speakers, who were mainly clinicians from around the world spoke about a range of topics including surgery, airway and palate management with the aim of developing a common consensus about what outcomes are important to measure thereby advancing care for children with PRS.
I attended because I am passionate about the effective collaboration of clinical care and research for children with PRS. I learnt a lot from the conference, established some contacts and got to see a bit of Toronto too including Niagara Falls!