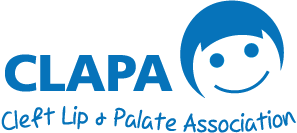 Teachers wanted for cleft lip and palate research study
Pre-school, primary school and secondary school teachers with experience of teaching young people with cleft lip and palate are being invited to participate in a research study.
Taking part should take no longer than 15 minutes and involves completing an open-ended survey via email.
Dr Nicola Stock, a researcher at the University of the West of England, is running the study.
She said: "Previous research has demonstrated that the support young people with cleft lip and palate receive at school is crucial in helping them to cope with the various challenges.  Teachers play a key part in this, yet their views have not been heard before.  I would encourage teachers to get in touch even if their experience of cleft lip and palate is minimal."
This brief study is running as part of a world-leading research programme, The Cleft Collective (www.cleftcollective.org.uk).
To take part in the study, or to find out more information, please contact Nicola: [email protected].