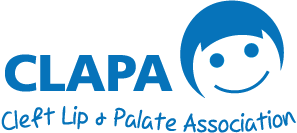 New dates for 2022 coming soon!
Trail Running-Navigating-Mountain Biking
The Hurtleberry Off Road Duathlon and 10km is an event that has it all! With various distances to choose from, you can either run, walk or bike it to navigate your way to the finish line. CLAPA are giving every participant a discount code so you'll save up to 50% off your registration fee – just enter CLAPA2020 when you register your place on the website and you will be given all the information about the event.
5 reasons why you should try out this event:
It has been organised to ensure the safety of all participants involved and includes social distancing measures as well as rolling start times
You will save money on your registration fee with our discount code
It's an event where you can do it by yourself or in a small group of people
It's an opportunity to explore the beautiful Surrey Hills area
You can raise money for CLAPA!
Sunday 31st January 2021:
The Hurtleberry Off Road Duathlon and 10km is set in The Hurtwood woodland, a unique and beautiful woodland in the heart of the Surrey Hills, an area of outstanding natural beauty.
Registration from 07:30am.
Rolling Starts from 09:00am.
Fundraising Target: A minimum of £200
09:00am – Sprint Duathlon, 5k/10k/2k  = £40.00 (£45.00 OTD)
09:00am – Full Duathlon, 7k/20k/4k      = £50.00 (£55.00 OTD)
09:00am – Full Duathlon Relay, 7k/20k/4k      = £60.00 (£65.00 OTD)
(Don't forget about the discount code where you will get 50% off: CLAPA2020)
Ready to take part?
All participant will receive a complimentary CLAPA running vest or t-shirt and full fundraising support from our friendly fundraising team.
Please contact [email protected] for more information or visit Tri-Adventures website here.
Save The Dates For More:
Effingham Adventure Event- Sunday 3rd January