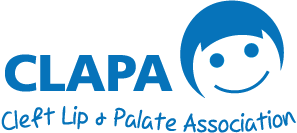 Prudential RideLondon 100 
Date: Sunday 16th August 2020
Distance: 100 miles
Location: London -Surrey
Entry Fee: £40
Fundraising Pledge: £395
This fantastic challenge is a legacy from our incredible Olympic Games in 2012. Following the inspiration of Wiggins, Pendleton and Hoy the Prudential RideLondon-Surrey 100 was staged and in just 6 years it has been an overwhelming success.
This now iconic 100 mile ride starts at Queen Elizabeth Olympic Park in Stratford and finishes on The Mall. Please Visit https://www.prudentialridelondon.co.uk/events/100/ for more information.
CLAPA normally do have charity places available for this event but please do get in touch with us directly on 0207 833 4883 or email us at [email protected] to register your interest or you can enter the ballot which is now open for the 2020 cycling here.
In return you will receive a fully branded sports tech cycling jersey and a heap of fundraising support and encouragement
Prudential Ride London 46 
Date: Sunday 16th August 2020
Distance: 46 miles
Location: London -Surrey
Entry Fee: £20
Fundraising Pledge: £295
Not everyone can ride 100 miles and following popular demand this new 46 mile sportive has been born. The spectacular route on traffic-free roads, beginning at Queen Elizabeth Olympic Park in east London and following the same route as the Prudential RideLondon-Surrey 100 for the first 27 miles before taking a new two-mile route, which then links up with the last 17 miles through London to the finish in The Mall. Visit https://www.prudentialridelondon.co.uk/events/46/ for more information and CLAPA are very lucky to have charity places for this event so please do email [email protected] to grab one before they all go!
Join Team CLAPA and you'll get the following in return:
One of our slick new custom CLAPA Cycling jerseys. (Made with Qwik-Dri™ technical performance material)
A dedicated member of staff to support you all the way through your Ride 46 experience
Support from the 'CLAPA Cheering Squad' positioned along the route
A fundraising pack to support your fundraising
Lots of love and gratitude!
Seize the opportunity and apply today!
I have my own place
Let us know if you have your own place in the 2019 Prudential RideLondon-Surrey 100 or 46. Once you register we can send you your free cycling jersey and any fundraising materials you need. This requires no minimum sponsorship – just raise as much as you can!
For more information or if you have any questions, get in touch with the fundraising team at [email protected] or call 020 7833 4883.
Route Map