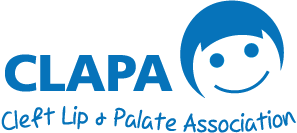 Milton Keynes Marathon Weekend

Date: 1st May 2022
Registration fee for marathon: £35
You agree to raise a minimum £350 
Registration fee for half marathon: £30
You agree to raise a minimum of £300 
A well organised and friendly marathon which is consistently ranked in the top 10 UK marathons. This course is interesting, inspiring and fun to be apart of!
You can find out more about the event by visiting the organiser's website below:
http://mkmarathon.com/
Milton Keynes Super Hero Fun Run:
If you would to purchase your places for the Milton Keynes Super Fun Run from CLAPA then the registration fee will be £10 for adult and child and you agree to raise a minimum amount of £150.
The Superhero Fun Run is a fantastic event for runners (or walkers!) of all ages and abilities. Experience what being a superhero is all about as you cross the stadium finish line cheered by thousands of admiring spectators. We sold out in 2015, 2016 and 2017! With an amazing 1200 Superheroes, don't leave it too late to enter. This is a very colourful and fun addition to the MK Marathon event for the whole family.
For more information visit here
If you already have your own place in the race and would like to support our charity, we would love to hear from you. You will not be required to raise a minimum sponsorship, just raise as much as you can! Please contact us by emailing us: [email protected]
Why join us? You will be fully supported and provided with:
Fundraising support, materials, ideas and tips
Dedicated contact at CLAPA, who will give you one to one support all the way
An online network of fellow runners to provide support and advice.
A top-quality breathable running vest.
A limited edition wristband
Sponsorship forms
Check out our Half Marathon training pack that we have designed for you to help you prepare for your upcoming half marathon and for you to get some tips and tricks to help you run safely and at your best:
Any Questions?
Contact Nicky (Challenge Events Fundraiser) on [email protected]
RACE ROUTE