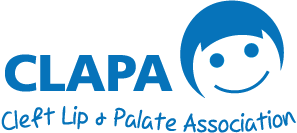 Dates:
12th-20th September 2020
10th-18th October 
17th-25th April 2021
11th-19th September 2021
9th-17th October
Location: China
Stretching 6000km in a dotted line across China, the Great Wall was begun in the 5th Century BC. As it snakes across the mountains it conjures up a sense of history which is difficult to grasp until you have had the opportunity to experience it.
The trek is very varied, as we pass through woodland and terraced farmland, and follow the contours of the beautiful hills and mountains in remote areas north of Beijing. We follow old sections of the Great Wall, as well as restored sections with smooth flagstones and lots of steps!
This challenge is physically demanding and offers fabulous scenery and a fascinating insight into a rich culture and history.
Who can you do it with?
We are partnered with Discover Adventure for this challenge who specialise in worldwide cycling and trekking, with charity fundraising at its heart. Behind our challenging and often life-changing trips is a dedicated team of friendly staff and experienced leaders: people who are passionate about the outdoors and exploring the world, and get a buzz from helping others push their limits and achieve goals.
If you want to check out Discover Adventure's website to find out more information about this challenge then you can do here.
Here's how you can pay for your trip.
Great Wall Of China Trek payment options
Option 1- Fundraising- Raise the target amount and CLAPA will fund your place, we will retain 50%of the target fundraising amount plus any additional fundraising you achieve.
Registration Fee £299 + Min Sponsorship £3250
Option 2- Part Payment- Pay a set contribution towards your trip cost. This will give you a lower fundraising target. CLAPA will retain 50% of this fundraising target, plus any additional fundraising you achieve. 
Registration Fee £299 + Part Payment £500+ Min Sponsorship £2250
Option 3- Full Payment- Pay your own trip cost and donate 100% of any fundraising to CLAPA
Registration Fee £299 + Trip Cost £1400+ Airline Taxes £225
If you have already planned your route and would still like to raise money for CLAPA then that's great and we would still love to hear from you, just fill out the form below or contact [email protected] (Challenge Events Fundraiser) or by phoning 020 7833 4883