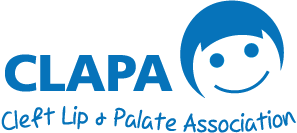 Cleft Talk: Panel Discussions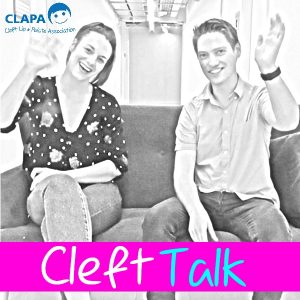 Join Nicky Davis & Kenny Ardouin for Cleft Talk.
Cleft Talk are CLAPA's very own panel discussion podcasts that you can listen to from the comfort of your own home, in the car, on public transport, while out for a run or wherever you are at a time that suits you.
Tune into our panel discussions as we are joined by different speakers on each programme to discuss different topics that you've told us through the Adults Whole of Life Survey and Roadshow matter to you.
How can you get involved?
Listen to the panel discussion on the CLAPA Adults' Facebook page or by clicking on the links below to listen on the CLAPA website!
Alternatively, you can listen on Spotify, Apple Podcasts or SoundCloud.
You can send us your questions by filling out the form below prior to the panel talk and we will put them to our guest speakers!
Tell us your thoughts afterwards so we can make the next one even better.
Click here to send your question to the panel!
Check out the 2019 season of Cleft Talk:
#1 – Improving self-esteem and self-confidence (June)
#2 – An overview of genetics and decision making about having children (July)
#3 – Relationships – Friendships and Romantic relationships (August)
#4 – Decision making around further treatment (September)
#5 – Kissing, sex and intimacy (October)
#6 – Jaw Surgery – should I get it done? What can I expect if I do? (November)
#7 – Christmas Special: The Best of 2019 (December)
Check out the 2020 season of Cleft Talk:
#8 – Imposter Syndrome: Life with "just" a Cleft Palate (March)
#9 – Teething Issues: All You Need To Know About Dentistry (April)
#10 – Cleft Awareness Week Emotional Wellbeing Q&A (May)
#11 – Physical Health & Wellbeing Q&A (August)
#12 – COVID-19 Special (September)
#13 – Managing Bullying & Discrimination (October)
#14 – Succeeding in the Workplace (November)
#15 – Christmas Special/Season Finale (December)