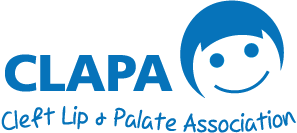 2018 Adults Engagement Roadshow Report
Background
The 2018 Adult Engagement Roadshow, a series of 12 focus groups in different centres across the United Kingdom, was part of CLAPA's Adult Services Project.
These groups had the same structure, though there were variations to suit the audience each time. As well as being a great way for CLAPA to get useful information, they were also an opportunity for adults born with a cleft who may have felt isolated to meet others like them, share stories, and make friends.
The roadshow was one way for CLAPA to inform the adult cleft community about the Adult Services Project, upcoming initiatives that they may wish to be involved with, and to collect data on what would be helpful as CLAPA moves to the next phase in developing services for adults. It was especially important to CLAPA to canvas a wide sample of adults from across the UK to better understand any regional differences so that these can be considered when developing future plans.
Below is a summary of the findings in key areas – for more information, please view the full report.
Jump To:
Issues Raised: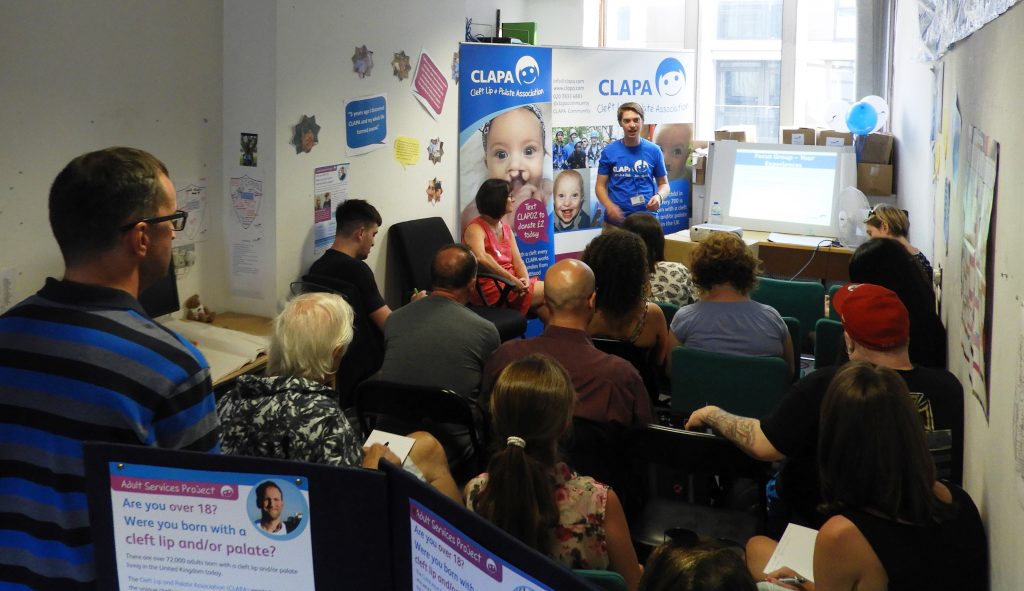 Issues Arising
Getting a referral to the cleft team as an adult
One of the most discussed topics at the roadshow was the difficulty of getting a successful referral to the NHS Cleft Team. There were a number of reasons for this, including GPs not understanding cleft or being aware that there was a cleft service to refer to, people being referred to general plastic surgery clinics instead of dedicated Cleft Teams, referrals being rejected as GPs or dentists didn't feel that the request was cleft related or NHS Trust screening panels turning down the GP's request for a referral. All of the above are unacceptable under the NHS cleft service specification.
Additionally, some people struggled to access services as they had moved to a different part of the UK and were unaware that services were available in their area, or they did not know that adults were still entitled to cleft treatment.
This has identified an area that CLAPA can provide support with to improve awareness of cleft services for adults, both within the adult cleft population, and with primary health professionals such as GPs and dentists. Those in Scotland and Wales spoke favourably of their countries' ability to self-refer to the cleft team, and CLAPA would also like to see this become available in England and Northern Ireland.
Cleft Team Appointments
Generally, once people got a Cleft Team referral, they were pleased with the level of service. However, there are still some gaps in service, such as psychology services not being available for adults in some Cleft Teams.
Some people also felt that they had to travel a long way for appointments that lasted very short amounts of time and could have been conducted over the phone or perhaps were not even necessary at all. Others commented that the information provided in the letters ahead of the appointment did not prepare them for the appointment, and that the letter should outline the format of the meeting – i.e. who you will see and how long you can expect the appointment to take.
A common complaint was that some adults had been refused further treatment and were not clear on the rationale for this. CLAPA will be making suggestions to our NHS Cleft Team partners to recommend some changes to how information is presented to make it clearer to patients what to expect, and to lay out any right of appeal that they may have if a decision is made which they don't agree with.
Persistent Medical & Dental Issues
Persistent medical and dental issues featured prominently in the roadshow's discussions. There was a sense of people not knowing what they should seek treatment for versus what they should "just learn to live with". Some people expressed that they felt that there were some grey areas around what may be considered a 'cosmetic' procedure, and that sometimes decisions were made with financial interests in mind.
Many adults described feelings of fear and anxiety around further healthcare, the possibility that their current situation could get worse (with or without treatment), and fear of the dentist. Some adults felt disappointed that non-surgical options were often not offered or were unavailable.
It is clear that there is a lot of inconsistent information out there. The cleft community needs access to high quality information to use as the basis to make important decisions. CLAPA is determined to work with the experts in the field to provide this.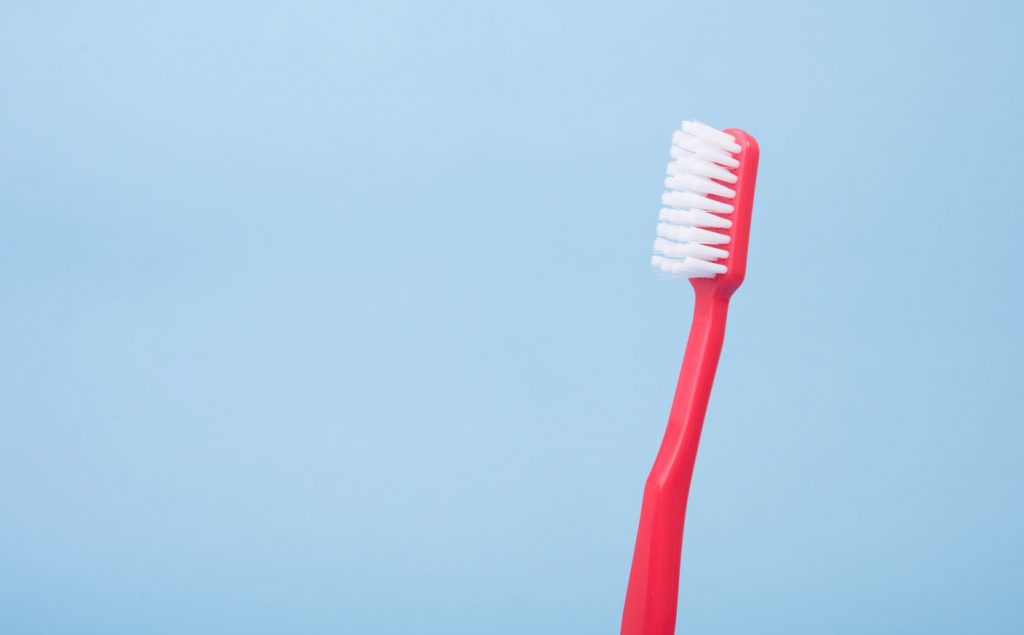 Mental & Emotional Wellbeing
Many adults who attended the roadshow reported being well-adjusted and had developed a sense of resilience as a result of their experiences. Nevertheless, a high proportion of attendees did report significant difficulties with their emotional wellbeing and of not knowing where to access support. CLAPA can do more to promote our peer support service, as well as support emotional wellbeing through other means such as working with experts to develop some suggestions for coping strategies.
Bullying & Discrimination
Most adults, although not all, reported that bullying was not an issue for them in adulthood. Despite this, many were left with emotional scars from instances earlier in their lives.
Secondary school was reported to be the worst time for bullying and attendees requested CLAPA and other organisations such as Changing Faces focus on delivering education around this time on the effects of bullying. Many of the younger attendees commented on the rise of social media and the often relentless cyberbullying that can occur.
Fortunately, most people reported that by the time they reached university and working life that the people around them were far more interested in what they could contribute rather than their appearance. Despite this, some people working in public facing jobs did comment that they felt members of the public had discriminated against them at times. The impact of these experiences often results in a lower self-confidence and self-esteem – a confidence course focussed on developing these skills could be considered useful.
Dating & Relationships
Many attendees reported a sense that they were "lagging" behind their peers when it came to dating – men routinely commented that they didn't ask people on dates for fear of rejection, whilst women mentioned staying in unhealthy or unproductive relationships as they felt they "couldn't do any better."
A number of women also commented that they had used sex as a way of feeling accepted and had felt that "being easy" compensated for their perception of not being as physically attractive as some of their peers.
People were unsure at what point to address the fact that they were born with a cleft – particularly when using online dating (i.e. whether to mention it on their profile, in messages before meeting, on the first date etc.). This issue was reported to be even more problematic for those who were born with cleft palate only who felt they could hide that for longer and in some cases had never mentioned it to partners.
Despite this, many adults as they got older found themselves in fulfilling relationships and marriages, which is positive. A number of partners even attended the roadshow to learn more about their partner's cleft. Supporting people to have positive dating experiences is something that CLAPA will look to assist with by offering expert insights into some of the unique challenges that having a cleft poses with regard to dating.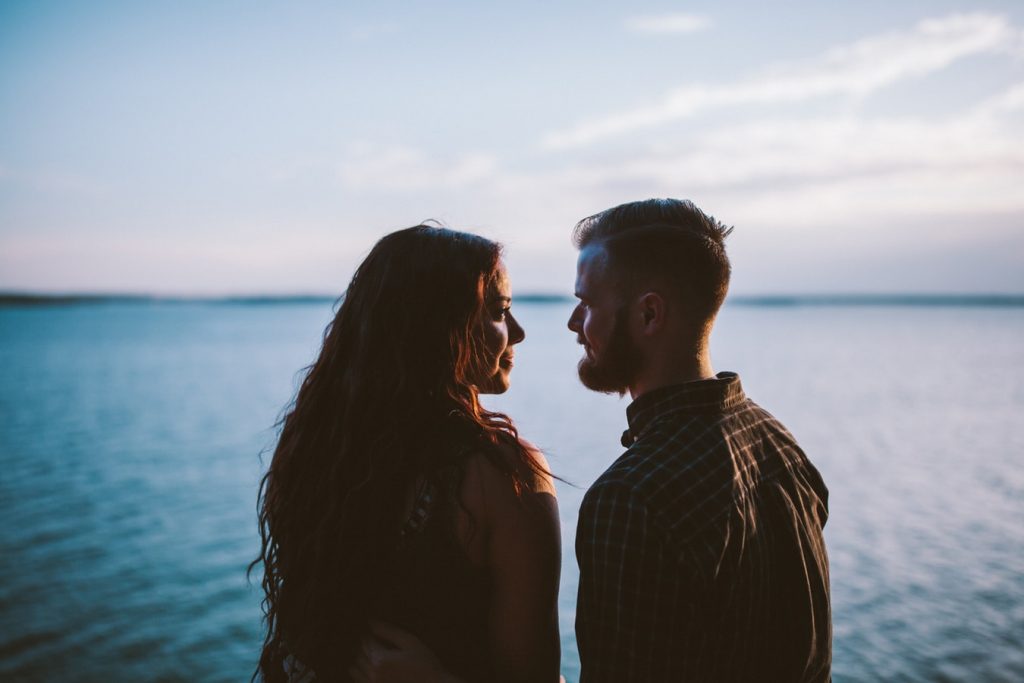 Starting a Family
Overwhelmingly, people wanted to know their likelihood of having a child with a cleft, whether the cause of their own cleft was genetic, and what steps they can take to minimise the risk of having a child born with a cleft.
Additionally, people simply wanted to know as soon as possible if their child would be born with a cleft so that they could be prepared. Many adults felt that they would be well-placed to have a child who was born with a cleft as they could support them through it, whilst others indicated that they would consider terminating a pregnancy. Many attendees mentioned they would feel a sense of guilt if their child were born with a cleft.
For those who had received genetic counselling, they felt that the follow up was poor – i.e. they had been told their chances of having a child with a cleft, but they were then unsure as to what decisions to make next. CLAPA feels better support around this would be beneficial.
Additionally, adults who were born with a cleft themselves who did have a child born with a cleft mentioned that the appropriate support was not available at the time of diagnosis – e.g. they were given a lot of information about cleft (which they already knew), but were not offered support to come to terms with the fact that there had been a genetic component to their own cleft. The issue of starting a family is clearly one which is very important to a lot of adults who were born with a cleft, and CLAPA feels a lot more support and information is needed here – in part which CLAPA can provide, and in part which the NHS would need to provide.
Social Anxiety
A reasonable proportion of attendees reported experiencing anxiety in social situations and described themselves as shy. Some mentioned using alcohol to alleviate their anxiety. It is also recognised that it is likely that a number of people did not attend the roadshow as their anxiety would have made doing so overwhelming. Having psychology services available for adults on every UK cleft team would be one step towards assisting with social anxiety. A confidence course, as described in the full report available below, may also assist with this.
Media
The media was generally viewed as a negative influence on people's self-esteem. Many people felt that the value placed on appearance perfection was too high and unrealistic. Where people with a visible difference or speech difficulty were portrayed in the media, it tended to be in a negative light either as an outcast, simpleton or antagonist.
Concerns with CLAPA
A reasonable number of adults felt that CLAPA's messaging could be improved upon to depict a more "honest" picture of the cleft experience. Some people commented that their experience was not as positive as that which CLAPA depicted and hence did not always feel that their feelings were validated. Similarly, those who were born with only cleft palate sometimes described feeling like an "imposter", given that a lot of CLAPA's work focused around the appearance aspect of cleft and less so on the invisible difficulties that cleft palate can bring.
People were pleased to see the roadshow in so many regions across the UK, and feel that regional work should continue to be a greater focus of CLAPA's work. Similarly, it was felt that CLAPA should utilise the Welsh language for our work and presence in Wales. These are all fair comments and CLAPA is actively taking these into consideration when planning our services going forward – one such example would be the plan for the 2019 Adults Cleft Conference to be held in Scotland.
Perceived value of the Roadshow
The feedback from the focus groups was overwhelmingly in favour of the roadshow as a worthwhile exercise and people felt that roadshows like this one are a useful opportunity to come together with other adults who were born with a cleft.
For many adults, this was the first time that they had met other adults with a cleft, which was a positive (albeit emotional) experience for some, to be in a room with other like-minded people who "get it". There was a desire expressed by some of the attendees that they would appreciate a greater emphasis on social events in the future (e.g. meetups in a pub), whilst others would prefer structured events with a common goal. It is likely that a combination of these could be offered in the latter years of the project to cater for different preferences.
People appreciated the regional nature of the roadshow and the ability to make local connections – many people recognised that their ability to travel is limited and that they would not have considered attending events if they were considerably further away. Some attendees have proactively exchanged contact details with other attendees to coordinate their own informal meetups, as well as engaged with CLAPA's Facebook community, which are positive steps. If money and logistics were no object, it was evident that people would have favoured an even wider expansion of the roadshow.

Next Steps
Following the conclusion of the roadshow, the next step is to corroborate a lot of this data with that captured through the Adults Survey. This will provide a more robust overview of many of the issues that adults are perceiving across the UK. Once this data has been analysed, a series of further recommendations will be made and plans developed to deliver on these ideas in the second/third years of the project. Additionally, recommendations for the NHS and others are likely to arise and these will be presented to the relevant parties.
Download the full report
Click here to download the full report (PDF).
Have you taken the Adults Survey yet? Add your voice to the largest ever survey of adults born with a cleft in the UK!
Take the Survey