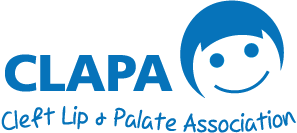 Locations: Ben Nevis in Scotland, Scafell Pike in England and Snowdon in Wales
Dates: 13th-15th September 2019
19th-21st June 2020
4th-6th September 2020
The National 3 peaks challenge is the UK'S most popular mountain challenge. It involves climbing Ben Nevis in Scotland (1345 metres), Scafell Pike in England (978 metres) and Snowdon in Wales (1085 metres) , usually within 24 hours. The challenge is also often under taken over a period of 3 days. 
You can decide to take part in this challenge event with whatever organisation you feel best fits your 3 Peaks Challenge plan or you can either choose to do it yourself. Global Adventure Challenges have Mountain Leaders that will be with you every step of the way, meaning they understand how hard it is and know how to keep you motivated.
Each participant will receive a welcome pack full of supporting information that will aid preparation for the challenge including, but not limited, to further information on the trek, kit list, trekking tips and training schedules.
For more information about Global Adventure Challenges please take a look at their website here. 
Here's just a video created by two of our volunteers who took on the challenge and saw some amazing views whilst trekking up Mount Snowdon so make sure you take a look: