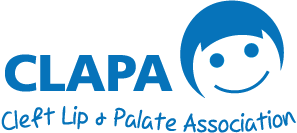 Marathons, 10Ks and other challenge fundraising events which haven't yet been cancelled are likely to be cancelled soon. If you're not sure about an event you're taking part in, please visit the organiser's own website, or get in touch with our fundraising team at [email protected] We're also advising anyone from our community planning local events such as coffee mornings and bake sales to postpone these until further notice.
We know this will be a big disappointment to those of you who have been busy training and planning recently, and we share this disappointment with you. But this certainly doesn't mean all your hard work has been for nothing!
There are still lots of ways you can come together to support CLAPA as well as each other even if you can't be in the same room. Check out our Fundraising at Home guide for some fun ideas on how to get started!
We rely on fundraising events and get-togethers like these to keep going month to month, and this will hit us hard at what is already a very difficult time.
We know many people in our community will be dealing with similar uncertainty in their own lives right now, and will not be in a position to support us. But if you can, please consider donating even just a small amount to help us keep going throughout this crisis. RunThrough Virtual
If you'd like to get as close as possible to a real race experience, RunThrough Virtual has got you covered!
Sign up to a race, complete your run, send in your evidence, and put your feet up for a well-earned rest while you wait for your medal in the post.