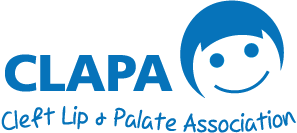 There are so many ways you can support CLAPA from home this summer. Can you help us continue to bring the cleft community together even while we're apart?
As with many charities, the state of the world right now has hit our income hard. With the support of our incredible community, we started to recover after a tough few years. This latest crisis has taken us right back to square one. We need your help now more than ever if we're going to make it through the next few months.
We've come up with some fun and easy ideas to help you get started with fundraising from home, and if you've got some genius plans of your own our friendly fundraising team would love to hear from you at [email protected]!
The 2.6 Challenge
Starting on Sunday 26th April, when the London Marathon would have taken place, you can be a home hero and take on any challenge you can think up relating to 2.6 or 26!
Running as far as you can in 26 minutes, learning 26 new recipes or doing 26 press ups are just some of the ways you can get involved to support CLAPA! Choose your challenge, donate and then nominate your friends and family to join in too.
Set an achievable step goal and start counting your steps, making sure to document your efforts online so everyone knows how you are getting on! You could even get your family to join you!

Obstacle course in the garden? Marathon in your living room? Rethink your challenge (or take on a new one) and show your sponsors you aren't giving up!
We rely on the kindness and generosity of the community to help us provide services beyond the hospital walls and make sure every child born with a cleft can grow up smiling inside and out. Can you help us be there for every child, adult and family in need?
Donate to CLAPA