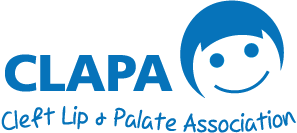 The General Data Protection Regulations (2018) give you, the individual, the right to see what personal data any organisation like CLAPA holds on you. This information page will explain what your rights are and how you can make a Subject Access Request to CLAPA.
What is a Subject Access Request?
One of the key rights you have under data protection law is the 'Right to Access'.
This means you have the right to know if an organisation is holding any personal information on you, to be given a description of this data and how it's being processed, and be told what third parties or systems your data may have been shared with.
You are also entitled to be given a copy of any information concerning you, and to be given any information available to CLAPA about how we got this data.
What does 'personal data' include?
Your personal data is any information with you as the subject, and where you are personally identifiable.
For example, anything with your name, full address or other specific details about you would be considered personal data. Your postcode by itself would not, as this wouldn't identify you as an individual.
You're not entitled to see information about third parties, and in most cases, mentions of third parties will be removed from any information we send you to preserve their privacy.
How much does it cost?
Subject Access Requests are free to make.
We reserve the right to charge a small administrative fee if the request is disproportionate, repetitive, or will be particularly expensive to fulfil (e.g. if you want a printed copy of several hundred pages worth of information). In these cases, we will advise you of this as soon as possible and will explain any free-of-charge alternatives we can offer.
How long does it take?
We are required to fulfil any requests as soon as reasonably possible, and at least within one month. CLAPA will fulfil these requests as soon as we are able, and in most cases, this will be within a week. We will acknowledge your request within five working days from when a staff member becomes aware of the request. If possible, we'll let you know how long we expect it to take and whether or not we anticipate any delays. If we expect your request may take longer than one month, we will explain why and keep you updated as to our progress.
We'll need some information from you before we can start processing a Subject Access Request. We won't consider a request as having been formally made until we have all this information.
What information do I need to give you?
We'll ask you for proof of identity and address to make sure you're entitled to see the information you're asking for.
CLAPA requires the same proofs of identity as are currently required when applying for a Disclosure and Barring Service (DBS) Check. Click for a full list and explanation.
We need three forms of identification in total, including one 'primary identity document' such as a passport, driver's license or birth certificate, and two 'financial and social history documents', such as a bank or building society statement, P45, Council Tax Statement, Utility Bill, etc.
As an example, we would accept (1) a valid UK passport, along with (2) a credit card statement and mortgage statement.
We also require proof of your current address. If your current address is listed on one of your identity documents, please point this out to us and we will use this as proof of address.
These must be valid, current and original documents. They must not be a photocopy, or documentation printed out from the internet, such as internet bank statements. If you are unable to provide original documents, you may provide high quality scanned copies.
We might also ask you for any other information we may need to verify your identity and locate your data. This might include dates, locations, details of CLAPA Staff and/or Volunteers you've dealt with, and any relevant reference numbers. We'll explain why we need any supplementary information when we ask for it.
We reserve the right to deny your request if we are not able to reliably verify your identity using the documents and information you have provided us with. We will explain this to you clearly and will advise on any steps you can take at this point.
Can I make a request for someone else's data?
Yes, but you must have written authorisation and we will require you to complete a Subject Access Authorisation Form as well. It's your responsibility to ensure you have satisfactory evidence, and this will be decided by CLAPA on a case-by-case basis. We may also contact the individual in question to verify they've asked you to do this on their behalf.
Until we have confirmed you have the authorisation to make this request, we cannot confirm or deny if the person you've made the request about is known to us.
A parent or carer may make a request on behalf of their child or dependent without providing this proof of authorisation (though they must still complete a Subject Access Authorisation Form). We will fulfil these unless we have a specific safeguarding reason to withhold this information.
How do I make a request?
Please use the 'Subject Access Request Form', and, if necessary, the 'Subject Access Authorisation Form'. Both can be found at the bottom of this page.
You can send these along with your proofs of identification and address (see above) along with any supplementary information you wish to provide to:
FAO: Data Protection Lead
CLAPA
The Green House
244-254 Cambridge Heath Road
LONDON E2 9DA
Or [email protected] with the subject line 'CONFIDENTIAL: SUBJECT ACCESS REQUEST'
If you are sending these documents through the post we recommend you use special delivery.
PLEASE NOTE that while we take cyber security and data protection very seriously, we cannot guarantee any documents sent to our email server will not be vulnerable to a cyber-attack. If you choose to send your documents over email, you do so at your own risk.
If you have a preferred method for providing CLAPA with these documents, please email [email protected] or call us on 020 7833 4883 Monday-Friday 9am-5pm to discuss this. We will make every reasonable effort to accommodate your request.
Contact
CLAPA's current Data Protection Lead is Anna Martindale. You can contact Anna directly at [email protected] or call the CLAPA Office 020 7833 4883.
Related Documents
Subject Access Request Form (Word Doc)
Subject Access Authorisation Form (Word Doc)
Should you require any of these documents in a different format, or would like them to be sent via post, please get in touch using the details provided in 'Contact' above.