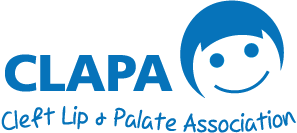 Two Sides: A Cleft Story – Casting Begins
Are you interested in acting? Fancy getting involved in IQ Network UK's project Two Sides: A Cleft Story?
Casting has started for a group of talented young girls and adults to play the role of Emily in the upcoming production. Find out more about the role and how to apply below! You can find out more about the project at IQ Network UK's website or here.
Each person cast to play Emily will need to have been born with a cleft lip (a left sided complete unilateral cleft lip and palate with gum notch, is preferable, but we are happy to see and consider anybody who would like to give it ago!)
Must be female Caucasian. Any hair & eye colour.
Ages required:
● Baby Emily (2 weeks/ 3 months/ 5 Months/ 1 year) may use same baby for younger ages over a few months.
● Toddler Emily (2-4 Years Old)
● Child Emily (6-8 Years Old)
● Teenager Emily (13-15 Years Old)
● Young Adult Emily (18-22 Years old)
● Adult Emily (25-32 Years old)
Please send full length and head shot photos. Head shot must not be wearing makeup
or have hair covering face. Lip scar must be visible in photo.
Please include a brief description about who you are, outline any upcoming surgeries/
procedures and any other information about your cleft journey you feel may be relevant.
Acting experience is not essential but definitely an advantage. If you do have any acting
experience, please send details.
Application deadline: 30th September 2016
Casting Dates: 7th & 8th October 2016 in North London
Applications to be sent to: [email protected]
Subject Title: [Your Name] Two Sides: Emily Casting