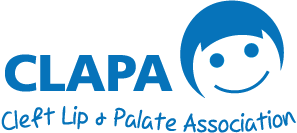 The National Lottery Community Fund supports our Adults Services Project for the next three years.
June 30, 2023
CLAPA is delighted to announce that the National Lottery Community Fund has decided to support our Adults Services Project for the next three years starting 1st July!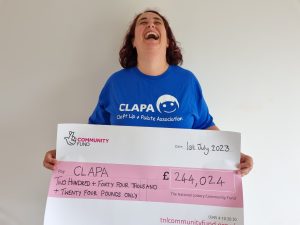 The award builds on extensive consultations with the adult cleft community, who in recent years have really helped us to understand their needs and begin testing a host of mostly online services that were all designed utilising their vital insights.
 This new funding will allow us to continue delivering all of the things that have proved popular and effective among the adults in our community while also introducing some completely new ideas.
 Most notably, we want to develop a suite of psychoeducational products and services that consider the real day-to-day challenges of coping with a cleft, focusing on addressing those affected's emotional and mental health impacts.
 In the initial phase of the project, we will again be seeking the views of our community as we gather the opinions of all the relevant stakeholders regarding what the new content should include and how best we can provide it; so on that note, please stay tuned for further exciting updates very soon!
 In the meantime, this Sunday, 2nd July, is the UK's 3rd annual Thank You Day! A day when everyone gets the chance to celebrate some of the hugely positive things that are taking place in our communities up and down the country right now.
 In advance of that, we wanted to take this opportunity to say thank you very much to the National Lottery Community Fund for choosing to support this work, but also to everyone who plays the lottery because without you, quite simply, this project would not have been possible.
 And finally, we also want to thank everyone who makes the cleft community so special and such an amazing thing to be a part of!
Thanks to YOU all!
Tagged with
Other news articles we think you'd like