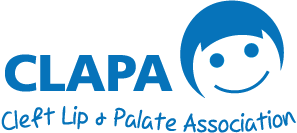 South London & Surrey Branch Bocketts Farm Summer Event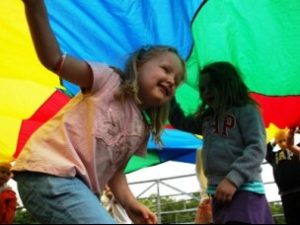 It's been a few years since the South London and Surrey Branch has had a summer party, so the new branch committee decided it was high time to do something and the Bocketts Farm Summer Event was born.
The Bocketts Farm venue was suggested by Ian one of our new committee members, everyone agreed it was a good idea, so we went for it!
We chose a date in early September so that it was something to look forward to just after the summer holidays when most people would be available.
Despite the changeable weather the day was a great success. We had 23 families over 80 adults and children came to share the fun.
On the day; after registration there was some free time to look around. Bocketts Farm kindly arranged two special CLAPA only tractor rides around the farm and a very special animal handling session with chickens, a big floppy bunny and a goat. The children thought it was great fun.
We had our picnic lunch in our own barn and after lunch Tamsin organised some games for the children leaving the parents to chat and catch up on everyone's news. After our group photo everyone was free to enjoy the other events like the pig racing and then on to explore the rest of the farm. Everyone went home tired and happy and not too soggy. We all had a great opportunity to catch up with old friends and make some new ones. The event went so well that we are wondering if this should become a regular event on the South London and Surrey Branches calendar.
A big thank you to the South London and Surrey Branch members Andy, Ian, Tamsin, Tracey and Ann whose hard work helped to make the event great fun and a fantastic success.