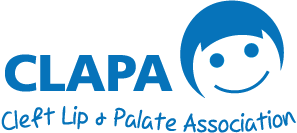 An Open Letter to Smile Train
Update: 16/10/2017
Smile Train have since been in touch with us directly to arrange a meeting to ensure the lessons learnt from this mistake are not lost in the future. As long-term supporters of CLAPA's work, Smile Train are keen to move forward in a positive direction and to listen to the feedback from the people CLAPA supports. This will include a close review of their internal processes to ensure something like this mailing doesn't happen again.
We thank Smile Train for taking this seriously and for being willing to listen and change their practices as a result. We hope that by working together we'll be able to help shape their message into one which respects and uplifts the cleft community in the UK as well as abroad, and which truly will help to change the world one smile at a time.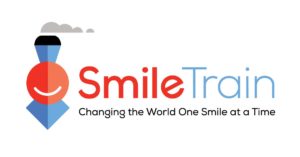 Our Open Letter to Smile Train: 13/10/2017
We at the Cleft Lip & Palate Association (CLAPA) were disgusted by Smile Train's recent 'halloween' themed direct mailings. These mailings, which suggest that babies with unrepaired clefts are 'scary', are deeply hurtful and offensive. We understand that, in some countries, there is a great deal of stigma attached to an unrepaired cleft, but Smile Train's response should not ever be to continue that cycle.
These mailings perpetuate outdated tropes that no child should have to be faced with. Families should not have to wake up to find this kind of stigma has dropped through their letterbox. Any person born with a cleft should not have to be confronted with this kind of outrageous material over breakfast. What makes it worse is that this is not the first time Smile Train have used this approach.
Understandably, outrage has been pouring in from our community. Smile Train have since apologised that the advert was "perceived as insensitive", claiming that "this was not our intention". However, this is by no means enough. This advert was not "perceived as insensitive", it WAS insensitive. In fact, it was offensive. This is not the first time Smile Train have done this around Halloween, but it must be the last. Smile Train must apologise in full immediately, and make a serious and transparent commitment to ensuring this never happens again.
This kind of language and imagery has consequences which are in direct opposition to Smile Train's mission, and the attitudes it promotes will only make it harder for those affected by cleft around the world.
People affected by cleft deserve better. At the very least they deserve a real apology, and a sincere commitment to doing better.
Contact
Contact CLAPA by emailing Anna Martindale at [email protected], or give us a call on 020 7833 4883