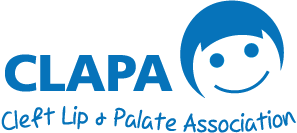 New Research Opportunity: 3D Imaging for 12-25 Yr Olds with Cleft Palate
Would you like to be involved in designing cleft palate research? 
A research team at the University of Dundee Dental Hospital is planning a research project to develop a new 3D imaging technique. This research aims to understand the growth and changes that take place in the upper jaw in teenagers with cleft palates. This will help us better understand the development of the upper jaw and help us plan for facial surgeries, such as cleft palate.
They are looking to speak to young people/adults aged 12-25 years who were born with a cleft palate and/or their parents or carers to help them shape the way this research is planned. Patient involvement in planning research studies can greatly improve the experience of people who take part in research and ensure that the research is answering questions that are important to patients.
Your involvement will be to take part in one hour online meeting with the research team, which will take place on Wednesday 10th August at 6 or 7 pm (time to be confirmed).
 If you would like to be involved but cannot attend the meeting at this date/time, please still register – there is a section to tell us a time that suits you better. 
If we can add a different time, we'll get in touch. In addition, if you are a little older than 20 years but feel your experience would be helpful, then please complete the form, although we cannot guarantee you could be involved.
Young people who participate in this meeting will receive a £25 Amazon voucher from the University as a thank you for your time & input.
Parents/Carers of 12-25yr olds can join the session without young people, but only young people will receive the voucher.
How to apply:
Please express your interest by using this form.