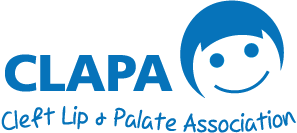 East Midlands Branch – information evening
We're on the look out for people in the East Mids who would like to get involved with a new CLAPA East Midlands Branch, so that lots of wonderful events and activities can happen in 2016 and beyond for adults, young people and families affected by Cleft. These can include events like Christmas parties and activity days for teenagers. Branches are a fantastic way of introducing new families into CLAPA and supporting the wider Cleft community.
You don't need to have any prior e…experience of being a volunteer or on a Branch Committee as we'll provide lots of support, information and training. As long as you are interested in being part of a passionate and enthusiastic group, all keen to support people affected by Cleft, then we'd love for you to join us for an informal information evening (with tea and coffee and no obligation).
Please join us on:
DATE: Thursday 7th January 2016
TIME: 7pm
VENUE: Burleigh Court Hotel
Off Ashby Road (A512) Loughborough University (West Park) Loughborough LE11 3GR
For more information please contact Claire Evans, [email protected] or call 07792 772362.