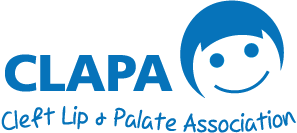 CLAPA'S Regional Coordinator Project – End of Year 2 Report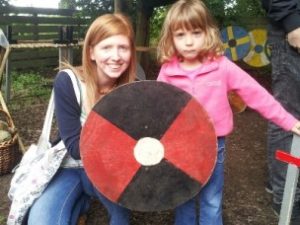 CLAPA's Regional Coordinators Project aims to employ nine Regional Coordinators throughout the UK to provide local support services for families, young people and adults affected by cleft lip and palate. As this project is funded by the Big Lottery Fund, it is being independently evaluated by the Centre for Appearance Research (CAR) who produce annual reports in November.
Report Lay Summary
Cleft lip and/or palate (CL/P) is the most common congenital craniofacial condition, affecting approximately 1 in 700 live births per year in the UK. The cleft and its treatment pose a number of challenges for those affected and their families throughout the lifespan, and having access to appropriate support when it is needed is a vital factor in psychosocial adjustment. The implementation of localised support is a frequently requested and highly valued service, with proven potential to have a positive impact. Following the success of the 2010 pilot project, the Cleft Lip and Palate Association (CLAPA) obtained funding from the Big Lottery Fund to employ three Regional Coordinators (East of England, East and West Midlands (known as Central), South East) over four years, with the aim of improving local service provision for families, young people and adults affected by CL/P.
The three core outcomes for this project are as follows:
Outcome 1: Volunteers demonstrate useful and transferable new skills, feel more confident and better able to support others affected by cleft.
Outcome 2: Children, young people and adults affected by cleft lip and/or palate report a positive difference to their mental wellbeing, enabling to live fuller lives in which having a cleft is not an issue.
Outcome 3: Parents or guardians of child(ren) with a cleft feel less isolated and feel able to support their child in a more positive way.
The Centre for Appearance Research, based at the University of the West of England in Bristol, was commissioned to conduct an independent evaluation of the project, allowing service users to provide feedback and to supply evidence to current and future funders to support the continuation of existing services and the development of new services and activities.
The key findings of the evaluation at the end of Year Two (Dec 2013-Nov 2014) are summarised below:
In the East of England, several new volunteers have been trained and continue to rate the training sessions highly. Feedback from existing volunteers was also largely positive, indicating that they feel supported in achieving their aims. The local CLAPA Branch has been restructured in recognition of the increasing scope of its activities and membership. Significant progress has been made in the region in relation to the three key outcomes of the project since Year One.
Prior to the appointment of the RC for the Central region, few CLAPA services existed and volunteers in the region were fairly isolated. A large part of the RC's role this year has been to set up a structure upon which regional activity can be based. As a result, data collection in the Central region has been limited. Nonetheless, the RC has made significant progress in establishing services and networks in the region, as evidenced by the increased level of activity.
Across both regions, events for families and young people have been run successfully and raised local awareness of CL/P. Support for adults with CL/P has been a key focus of the year and Peer Contacts Training has now been implemented. The Parent Contacts service and Happy Faces groups continue to grow. The audience for the regional newsletters and Facebook pages has also grown considerably.
Aims for Year Three of the CLAPA Regional Coordinators Project include:
Continue to host training days and events as frequently and locally as possible, establish links between attendees prior to the event and advertise more widely in order to increase attendance.
Continue to support the Children and Young People's Council and host more events and activities for young people of all ages across the regions.
Continue to support the Adult Voices Council, events and awareness raising for adults with CL/P and the development of Peer Contacts Training.
Continue to support the Parent Contacts service and the establishment of Happy Faces groups.
Continue to work collaboratively with cleft teams, non-specialists HPs, other organisations and researchers.
Expand the current knowledge and progress into the South East region.
Continue to collect and incorporate feedback from volunteers, parents, young people and adults.
Thank you to everyone who contributed to the evaluation report. For more information about this project, please contact [email protected] or [email protected].