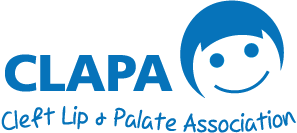 This week's blog is from Gillian, our Regional Coordinator for Scotland.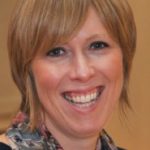 Hi, I'm Gillian, the Senior Regional Coordinator for Scotland.  I started in my post in September 2015 and boy, it's been a busy few months since then running lots of different events and activities across Scotland for children who were born with a cleft and their families.  So what exactly does working for CLAPA look like when you work from home, based in and covering the whole of Scotland?  Well, it's not an easy job to describe but a typical working week can include meetings, planning and organising an event, lots of admin work on the laptop, emailing people, travelling across Scotland or even to London and lots of Skype calls!  On average, we attend an event every couple of weeks during term time so you can appreciate just how many activities are taking place.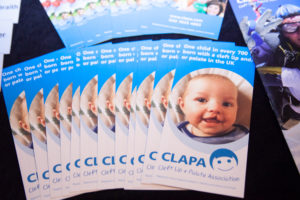 We now have Happy Faces Groups running in Glasgow, Fife, Edinburgh and Aberdeen with many more planned for Forth Valley, Ayrshire, Dumfries & Galloway and hopefully Skye.  Happy Faces Groups are aimed at children who are about 8yrs and under, though sometimes our venues are suitable for those a little older.  They are a great opportunity for parents to meet for a chat while the children play and make new friends.  Volunteers coordinate Happy Faces and we are always looking for new volunteers to help run new groups.
We have Branches in Edinburgh, Aberdeen and Glasgow and they run summer BBQ's/picnics, Christmas Parties and sponsored walks.  Our Branches are all run by a committee of hard working volunteers and the Christmas Parties are a highlight of our annual calendar.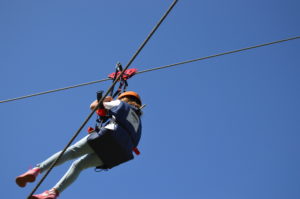 We held a residential weekend in Perthshire in May at PGL (did you know this stands for "Parents Get Lost"!!) and it was brilliant.  The children attending were aged between 9-13 yrs and we all had an absolute ball doing a total of 8 different activities while we were there including abseiling, archery, trapeze, tree climb and many more.  I was amazed at how well all the young people got on with each other and how much they would like to do it again.  We can't wait to go back and do it all again next year.  Our older children have also had a series of activities across the country to choose from including skiing, climbing, bowling, crazy golf and assault courses and I'm delighted to say we are about to start planning some more between now and June 2017.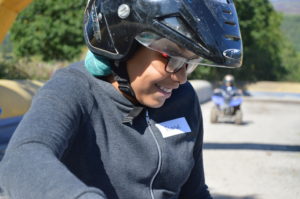 Family Days have been a big hit in the last few months with a trip to Crieff Hydro with laser quest and sports days events plus a trip to Galloway Activity Centre for kayaking and laser quest.  The kayaking went down a treat and we are definitely planning to return to do this again along with the water assault course which looks amazing fun.  This summer we have managed to run an extra Family Day which focuses on our younger children and we still have a few places left for anyone wishing to come along to Briarlands Farm, near Stirling for lots of outdoor fun!  Let's hope the weather stays sunny and dry.  To book a place please visit: https://www.eventbrite.co.uk/e/family-day-for-under-8s-and-siblings-briarlands-farm-blairdrummond-registration-26322764096
All in all, I hope we are arranging plenty of activities for you to take part in but if you think we could do anything more then please do get in touch to share your ideas and suggestions.  Please contact me on [email protected]
Gillian J