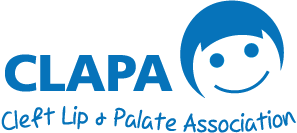 This week's staff blog comes from Cherry LeRoy our Regional coordinator for the South East
As regional coordinator in the South East, which reaches from Buckinghamshire down to Sussex and from Hampshire across to Kent and includes London I've had a very busy summer.
I have been busy working with new volunteers to form two new branches in the region, one in Kent and the other in Bucks & Beds, which makes 5 branches now in the South East.
14 adults interested in starting a branch came to the Kent launch, alongside 6 children who are all keen to have support services in the local area.  Wendy, the cleft nurse also came along and is keen to get a Happy Faces group established too, so we will be working towards getting that up and running soon.
I have also been working with one of our Parent Contacts, Liz Reardon, who has launched Happy Faces Berkshire with a fun day at 4 Kingdoms in July.  Liz wanted to become a parent contact after her 4th child was born with a cleft and to 'give back' for the support she had received when he was born.  One parent commented on the Happy Faces event  'it was lovely for 'O' to meet other children who share his experiences and challenges' and another said 'it was fantastic for my daughter to meet others 'like her'.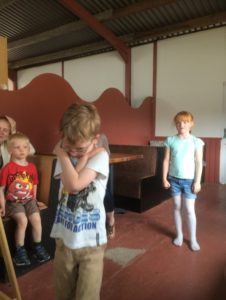 Our volunteers are very important to CLAPA as they do a lot of the support of the organisation to families, children, parents and adults affected by cleft.  My job is to make sure that the volunteers are recruited, inducted and given good support to enable them to carry out their role.  I have been overwhelmed with the enthusiasm and energy from our new and existing volunteers, who work tirelessly to support others.
One member of the new committee said "I feel like I am helping to bring together a community in our area that my child and other children, as well as adults affected by cleft will benefit from greatly."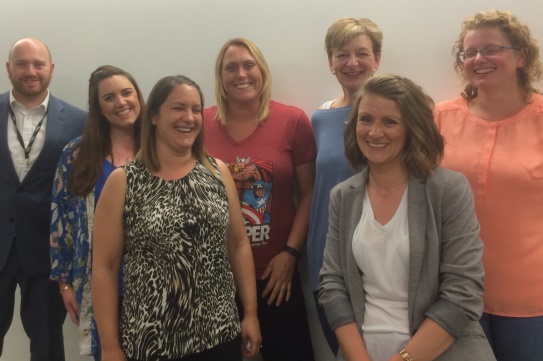 The other three branches in the region have also been very busy, Great Ormond Street (GOSH) held their summer raffle again this year, with amazing prizes of a signed Arsenal Football and a diamond bracelet.  Sussex held a family day at Lodge Hill Activity Centre, which saw families working together on a scavenger hunt and orienteering, and are holding a Coffee Morning on 15th September for adults interested in supporting the committee (details on the website).  South London and Surrey (SLASB) held their annual farm trip in June and together we are working with the South Thames Cleft team who are hosting an Open day on 1st October (details will soon be on the website).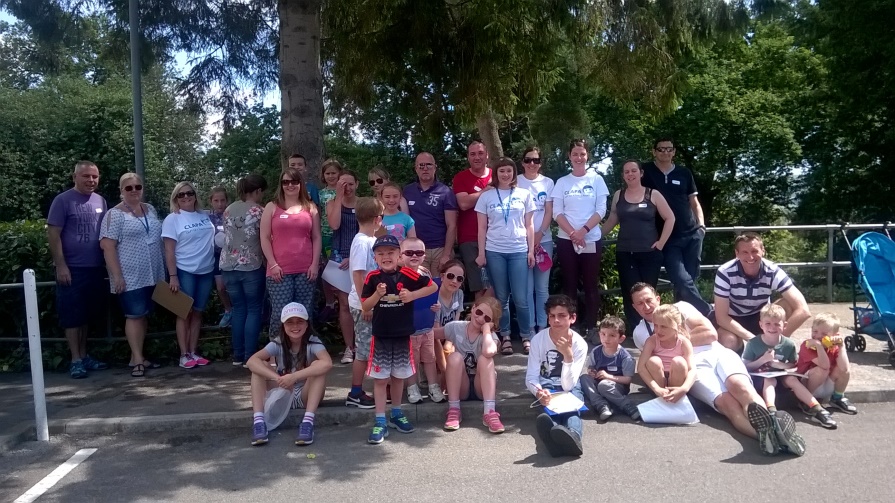 Quote from a parent about the benefit of attending the Sussex Fun day "it gives her the opportunity to see other different noses and faces – and we observed a lot of the children also just checking each other out over lunch, in a very non-threatening environment. Average kids with average families all doing the same thing – but with the chance to explore whatever questions might be going on in their heads "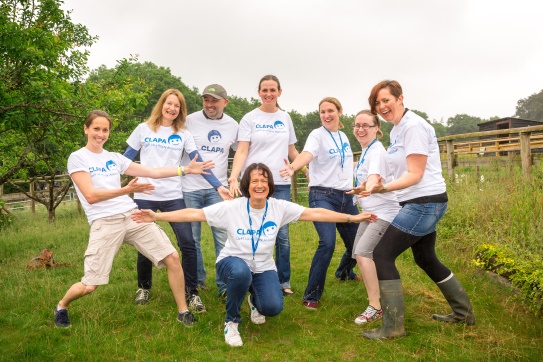 This week sees me writing a report for funders, telling them about the exciting events we have held with their money and giving your feedback (that's why we are always asking you to complete our evaluations) and working with Sally (our children and young people's officer) to arrange an exciting workshop for 10-15 year olds for October, look out for details coming soon.
I would like to use this opportunity to say an ENORMOUS THANK YOU to all of the volunteers in the South East, who work so hard to plan and deliver fantastic events, raise awareness, support others and fundraise for all of those affected by cleft, CLAPA could not operate without you J
Details of all South East Events can be found on our face book page https://www.facebook.com/groups/754672444599359/