Hi all!
I just wanted to take this chance to introduce myself.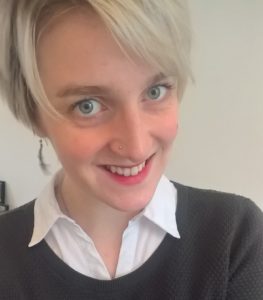 I'm Jenny, and I'm the new Communications Officer here at CLAPA, based in our head office in London. I'm here to help the CLAPA teams across the UK to keep in touch as best as possible, and to keep you all up to date with the work we're all doing and the latest news from across our lovely branches.
I was lucky enough to be able to meet some of CLAPA's fantastic regional staff and volunteers on the annual Branch Day a couple of weeks ago, and have since been working with Anna and the rest of the team here to approach some of the main discussion points that came up in then.
Looking forward to getting to know you all, and very happy to be joining CLAPA at such an exciting time!