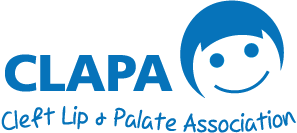 The City Cambodia Project 2016 – Week 7
Children Surgical Centre
This week at CSC we focused on helping Samnang to deliver speech sound therapy. We helped Samnang create a therapy plan and modeled new games and activities for Samnang to use in future therapy sessions.
National Pediatric Hospital
Tuesdays clinic with Dr Alin was very quiet compared to usual. One patient was a 5-year-old boy post cleft lip and palate repair with a hearing impairment. The boy's parents came with concerns that their child wasn't talking. We were informed that the boy did not like wearing his hearing aids and would only do so when he attended the cleft clinic; which was once every three months! Our session, therefore, aimed to inform the parents that without being able to hear speech sounds their child would not be able to recreate them himself and should therefore wear his hearing aids at all times. Ingeniously, Dr Alin decorated the boy's hearing aids with colorful stickers in that hope that this would encourage him to wear them more often.
Friday's clinic was busy as ever with 20 patients seen in 3 hours.
Khmer Soviet Friendship Hospital
This was our first week delivering training at the KSFH. Unfortunately, we came to learn that the individual we were due to train to become a Speech Advisor will be leaving at the end of the month. Without a Speech Advisor the children who receive life changing cleft surgery at KSFH do not have access to any follow up Speech and Language Therapy. Although surgery can dramatically improve a child's anatomy, Speech and Language Therapy is vital to determine whether further surgery is needed or whether therapy is needed to help improve a child's speech.  We hope that during our time here we can help the KSFH to recruit a member of staff and to understand how important it is that their children have access to Speech and Language Therapy services.
Thankfully our training didn't go to waste as we were lucky enough to have Phivan Norng a translator from Speech Therapy Cambodia attend the session. Phivan is keen to improve her understanding of Speech and Language Therapy to help improve her role as a translator.
One-2-One
Our training at One-2-One this week focused on feeding difficulties in children with cleft lip and palate. Many children with a cleft lip and/ or palate can face difficulties when feeding which can lead to a number of negative implications. For example, feeding difficulties can lead to poor nutrition, poor weight gain, life threatening illnesses such as pneumonia and can cause considerable emotional strain for both the child and the family.
Our training aimed to educate the One-2-One staff about the anatomy and physiology of swallowing and to raise awareness of the importance of safe eating and drinking with hands-on feeding advice. By doing so we hoped to have empowered the One-2-One staff to carry out informal feeding assessments and to give feeding advice to families during their outreach work in the provinces and the slums of Phnom Penh.
Apsara Phnom Penh Clinic
On Saturday morning Natalie joined Dr Alin at her private non- cleft clinic. Here patients are allocated an hour per session, a huge difference compared to the clinic at NPH! One patient included a 9-year-old boy who was anxious about his stammer. He had asked his dad to contact a doctor to 'fix his speech'. We hope to provide a block of therapy to educate the young boy and his family about stammering and also promote acceptance and provide some compensatory strategies for smooth speech.
Our week ended with a farewell meal for Professor Tim Pring who founded the project back in 2007. Tim has worked tirelessly to help promote Speech and Language Therapy in Cambodia and his tenacity is truly commendable. Thank you Tim for all your help and support!