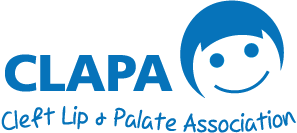 Claire E in the Community
This week's staff blog comes from Claire Evans, our Regional Coordinator for the Central Region
Happy Faces group launches, residential weekends, Parent Contact volunteer refresher training and Branch meetings. It's been a busy month!
I am lucky to work with lots of committed and dedicated volunteers in the region, who have been busy reaching new families, supporting residential weekends and attending training days.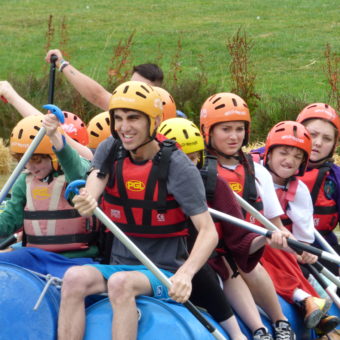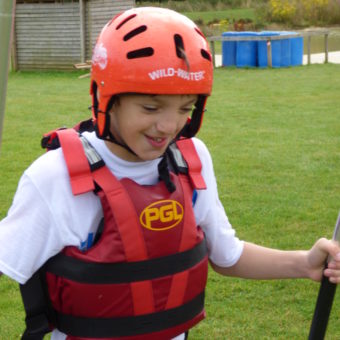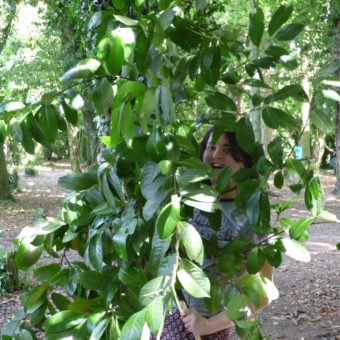 We held a Residential Weekend in August for members of our Children and Young People's Council (CYPC). They are a group of young volunteers who give up their time to join meetings in London three times a year and attend a team building residential weekend annually. The CYPC get involved in various projects from contributing to research, offering their feedback on Cleft Team leaflets for patients, and appearing in videos published online!
On the weekend this year we visited PGL Liddington in Swindon. I oversee our projects for Children and Young people (CYP) and support our CYP officer, Sally. We were joined by Mark, who had volunteered and got involved in everything!
After a challenging journey down (some CYPC members live in Scotland, Wales, the North East and Lincolnshire!) we all made it to the centre in time for dinner and a chilled out evening. The fun really began on Saturday morning when we enjoyed abseiling, raft building and survivor skills! We ate lots of food, chilled out in the sunshine and busted some crazy moves in the campfire dance challenges. Our final day was areoball and zipwiring and to end the day with positivity we all completed shields for each other, sharing positive comments, funny memories and making new friends. Everyone enjoyed the weekend and I can't wait for the next one!
West Midlands Branch was established in January 2015 and is a group dedicated volunteers who meet monthly to plan events and activities to reach and support families across the West Midlands. At our last Branch meeting on 29th August we planned the fine details of the Christmas Party and talked about other ways we might be able to reach people in the region. One committee member  is planning to hold a stand at a volunteer fair at a local college. Another, Kathy, is a clinic volunteer at Birmingham Children's Hospital and plans to promote all of our events to patients and their families while they visit for their next appointment. The next Branch meeting is planned for 14th October, when we will be delegating tasks for the Christmas party and planning ahead for next year!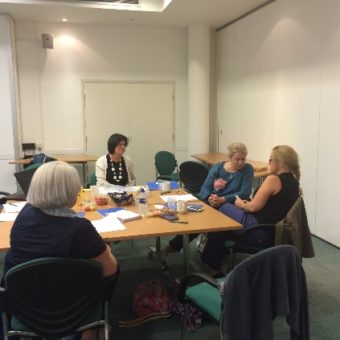 Parent Contact refresher training is training we're rolling out over the next few months so that we can update volunteer Parent Contacts on new processes we have created to better support them in their roles and reach new parents who want support. I have been leading on the revision of our Parent Contact service, doing lots of behind the scenes planning and admin. With the help of colleagues and volunteers I've created new guidance documents, and worked with Cherry, me for the South East, to create and plan the delivery of the training. The first was well received and we're feeling positive about the roll out to all of our volunteer Parent Contacts!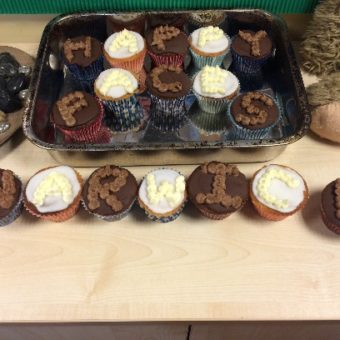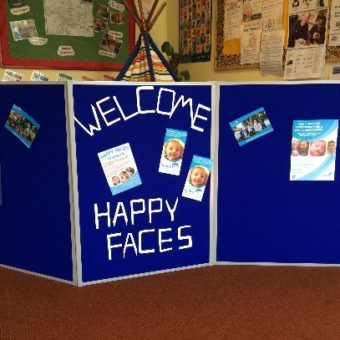 Happy Faces Warwick launched on Friday 9th September and was a great success! Jo Hamilton (Volunteer Happy Faces Coordinator for Warwick) and I were joined by five families. from expectant parents through to incredibly cute little ones between four weeks and nine months old! We enjoyed lots of chats about the cleft journey, cake (lovingly made by Jo!) and pretend cooking and colouring in for the older brothers and sisters. I will support the next meeting on 14th October and hope to see lots of families again!
This month I'm looking forward to joining Happy Faces Warwick and Redditch's monthly meet ups, joining Rachel Smith at her Big Smiles meet up in Nottingham, supporting the Trent Cleft Network's Family Day on 25th September and meeting with our Patient Voices group and Cleft Team members to talk about the patient experience in the West Midlands and how to improve the service for families…..until next time.
Claire in the Central region 🙂