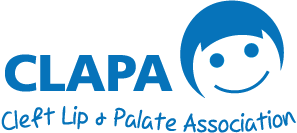 Oxford Spires Outcomes Study: Patients Wanted
About the Project
The Spires Cleft Centre, together with Oxford University, are creating a new, simpler way to measure how people born with a cleft feel about the treatment they've had, including surgery.
The team are hoping to develop a computer or iPad-based questionnaire which is much shorter than the current method, but is just as effective. To make sure they get this right, they need your help.
Who Can Help?
The team is looking for young patients (and their parents/carers) or adults born with a cleft who have been through treatment to help with designing this questionnaire. You don't need any special knowledge or other qualifications. As a patient, you'll know best how others in your position might feel about the questions asked, and with your help the team can make sure their questionnaire is clear enough, sensitive and relevant.
How Can I Get Involved?
You'd be invited to join a group meeting in Oxford to hear more about this research and share your thoughts about how the project should be designed. These meetings will be relaxed and informal, and you'd be reimbursed for your time and travel.
The team are also looking for volunteers to keep in touch with the research team throughout the project so they can get feedback to help keep the work focused on the needs of patients.
If you'd prefer, you can be involved over email, skype or phone.
Find Out More
To find out more and get involved, contact Conrad Harrison, a junior doctor with the Spires Cleft Team:  [email protected]