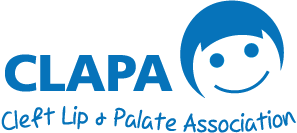 Happy Faces Groups – How To Get Started
At the time of writing, we have a total of 18 Happy Faces groups across the UK. As we deliver Volunteer Induction Days and Parent Contact training around the UK, more and more parents are being inspired to set up their own groups. Our vision is to eventually have a Happy Faces group within an hour's drive of every family in the UK.
Happy Faces Lancashire recently celebrated their 1st Birthday party and Glasgow Happy Faces are planning their own birthday celebration.
Each group is different. Whilst most meet once a month, some meet at weekends whilst others have their gatherings during the week. Many groups always meet in the same location whilst those who cover a wide geographic area, move their location each time. Some groups are run by just one individual, like Northampton Happy Faces, run by Kim Pieczka whilst South Wales Happy Faces is run by no less than 4 enthusiastic ladies!
I would encourage all Happy Faces group leads to share ideas with one another.
If you are interested in setting up your own Happy Faces group, please call 02078334883 or email [email protected]. You can also contact me via Facebook.
Thank you to all those of you who take the time to run our Happy Faces groups and well done for making them such a success.
Claire Cunniffe
Director of Regional Development