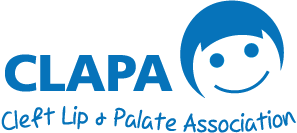 CLAPA Connect is our monthly e-newsletter, packed with updates and opportunities, stories from the community, research projects, and more. Sign up by joining the CLAPA Connect mailing list today, and make sure to add [email protected] to your safe list, address book or contacts so our emails come through to the right place.
When you sign up, you can also opt-in to receive emails about projects and events we think you might be interested in, such as our Adult Services Project or invitations to family days near you.
Check out our recent CLAPA Connect Emails
Help Raise £5,500 for Residential Weekends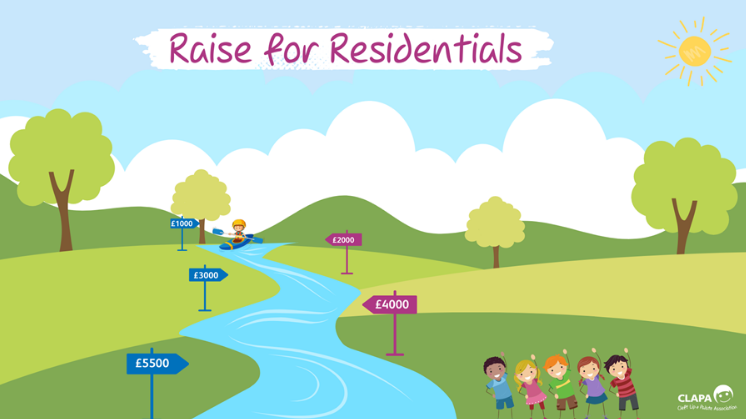 CLAPA secures National Lottery Funding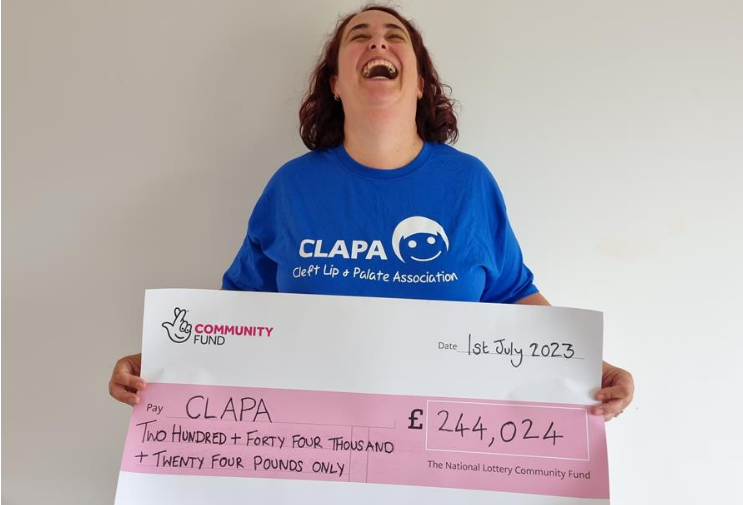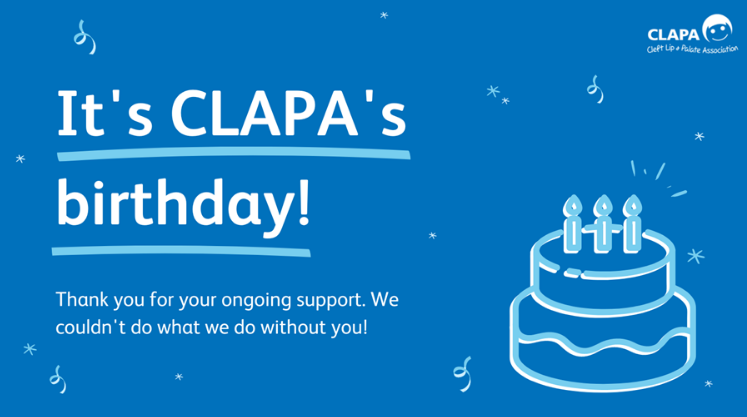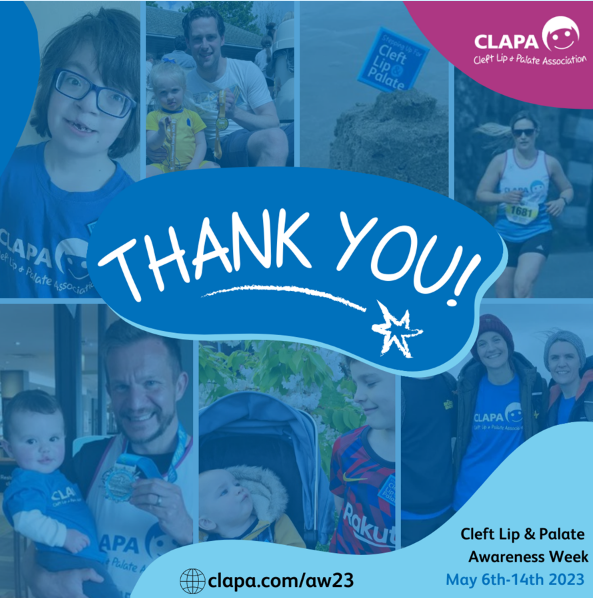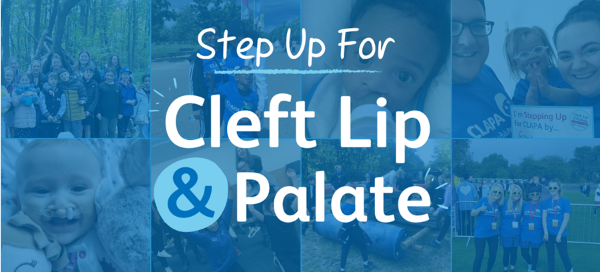 Your efforts raised over £100,000 for CLAPA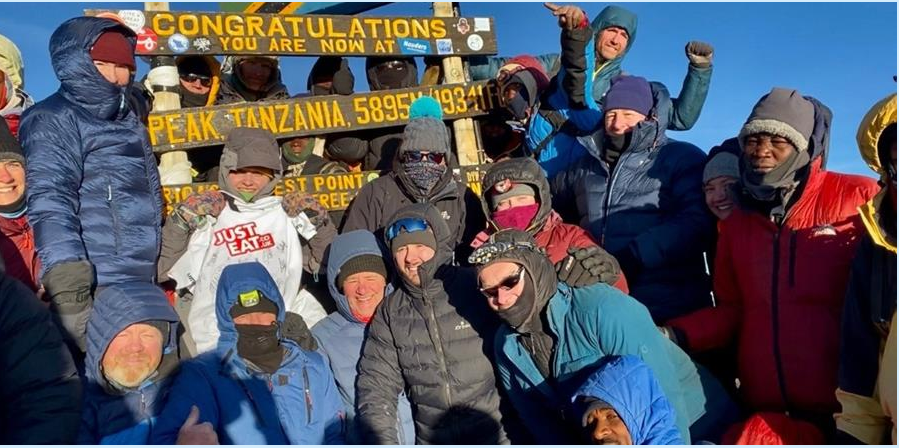 Our Christmas Hub is now live!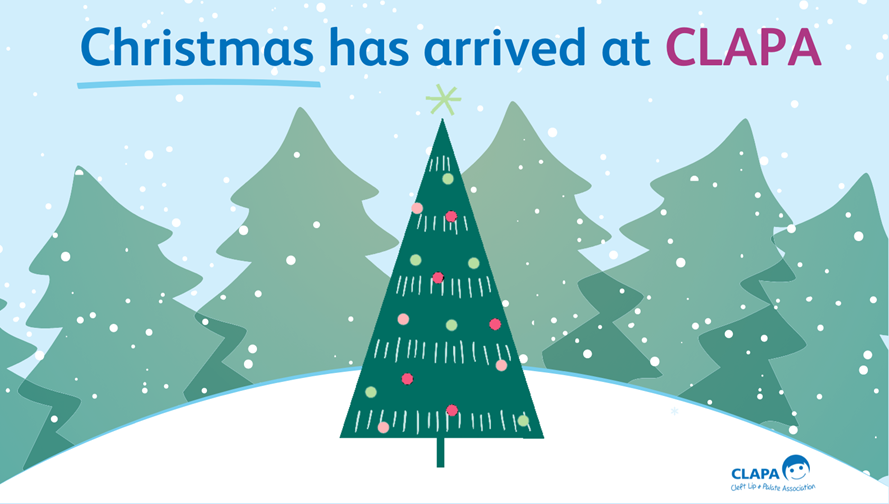 Can you help us to save CLAPA?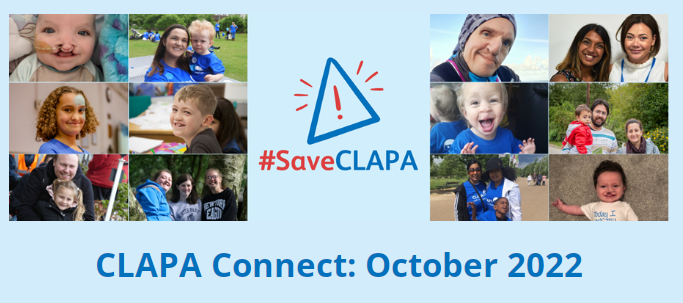 Take part in CLAPA's annual survey!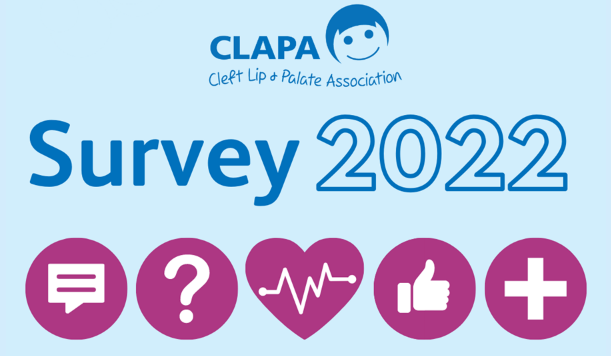 In just two months, over 70 of you have pledged a regular donation!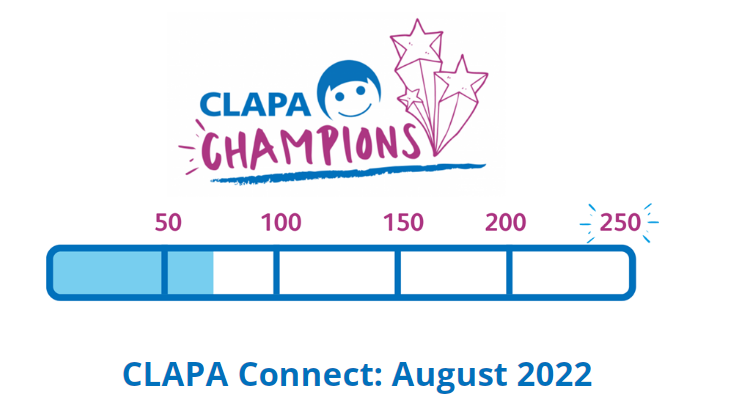 Thank you to every one of you who has supported our work this year!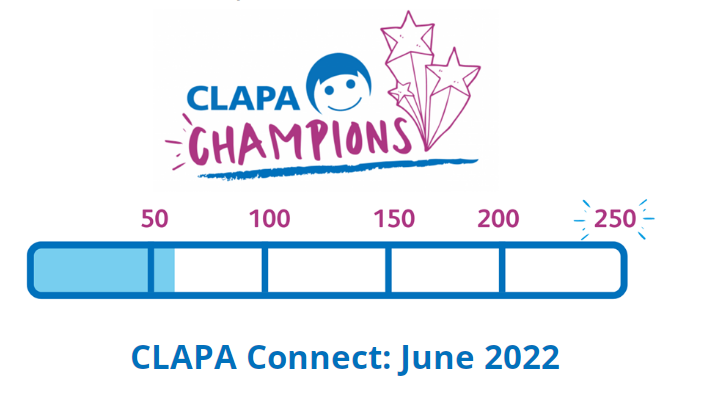 Thank you for an amazing Awareness Week!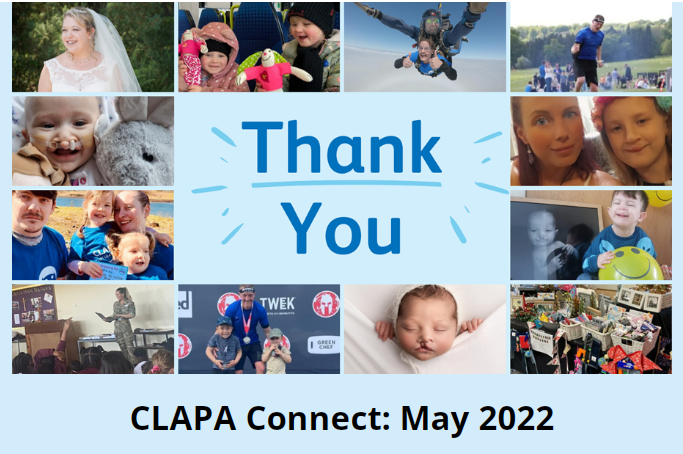 Five days left to Step Up for CLAPA this Awareness Week, and lots more!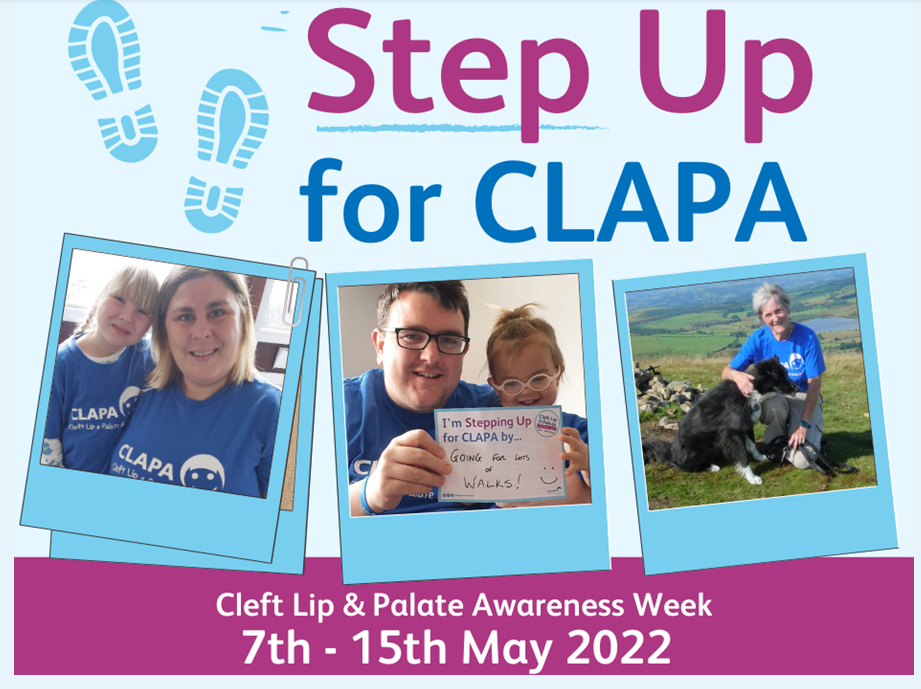 Step Up for CLAPA this Awareness Week, and lots more!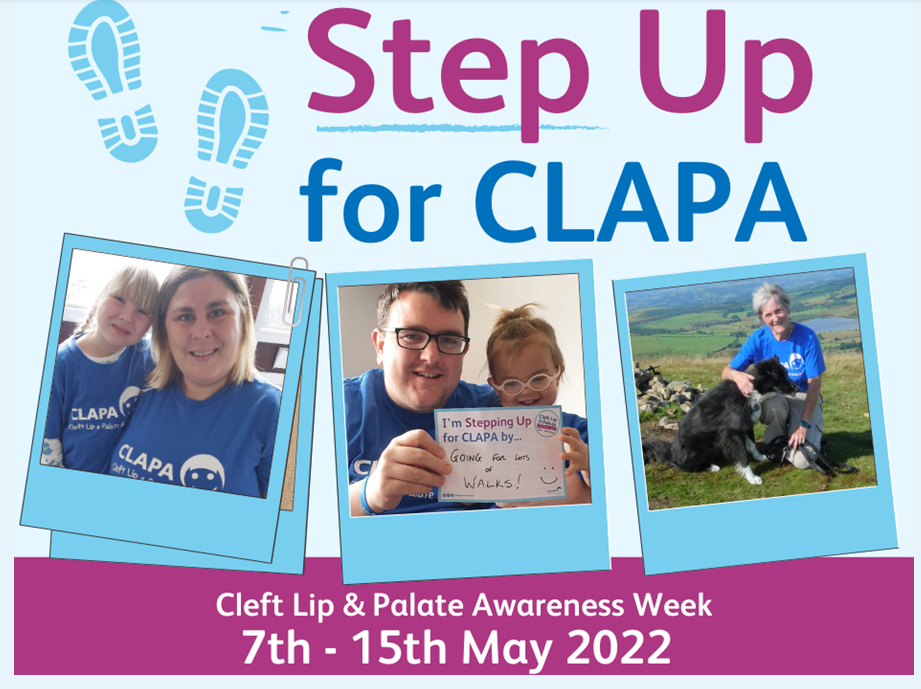 We have announced the Awareness Week Theme for 2022, and lots more!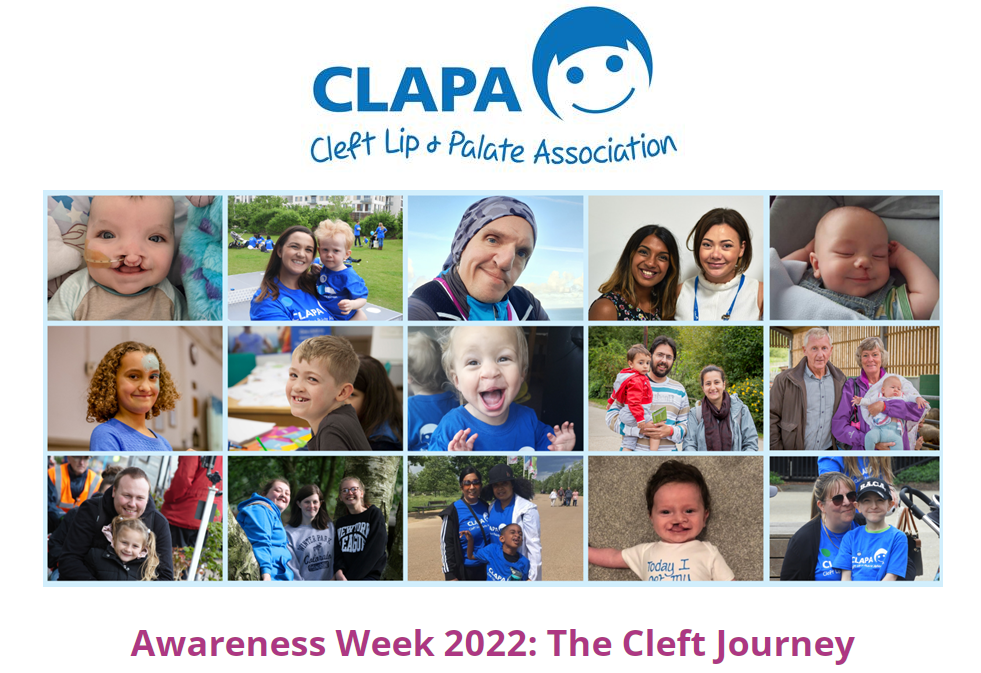 A new opportunity for young people, a chance to choose our Awareness Week 2022 theme, and lots more!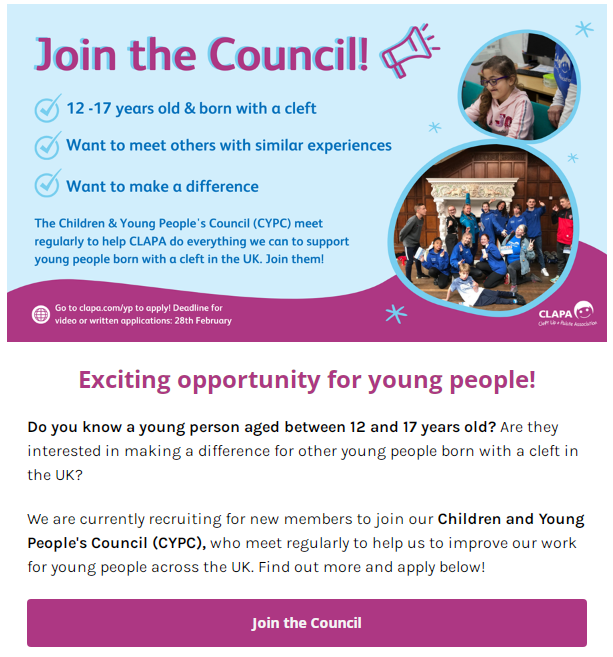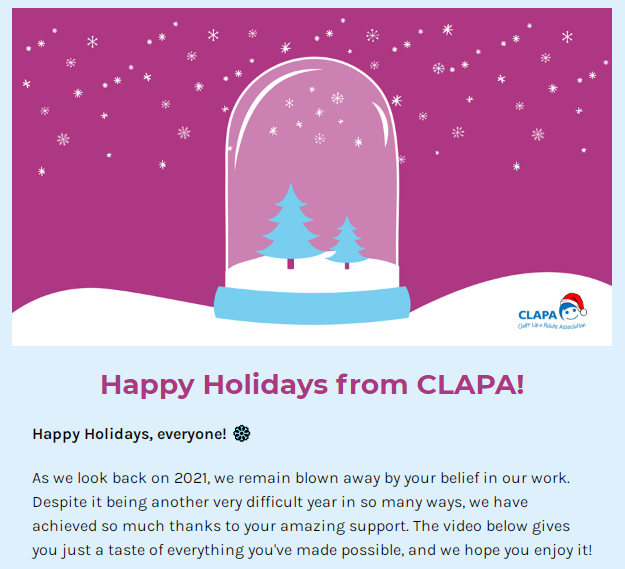 Watch our 2021 in Review video
Christmas is coming! Your November CLAPA Connect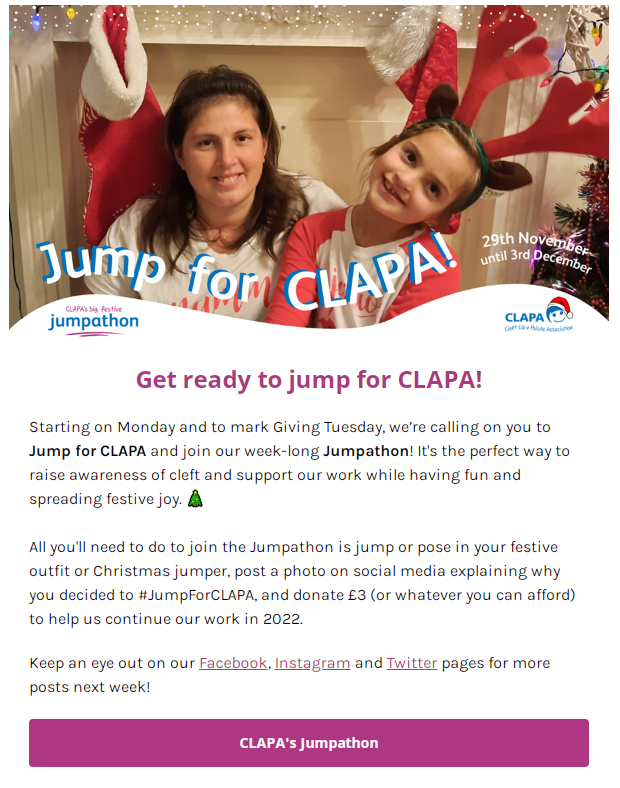 Events, Stories and Christmas Cards: Your October CLAPA Connect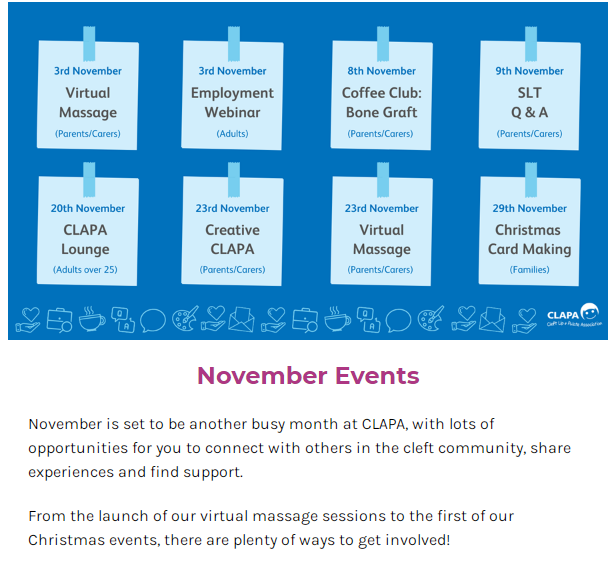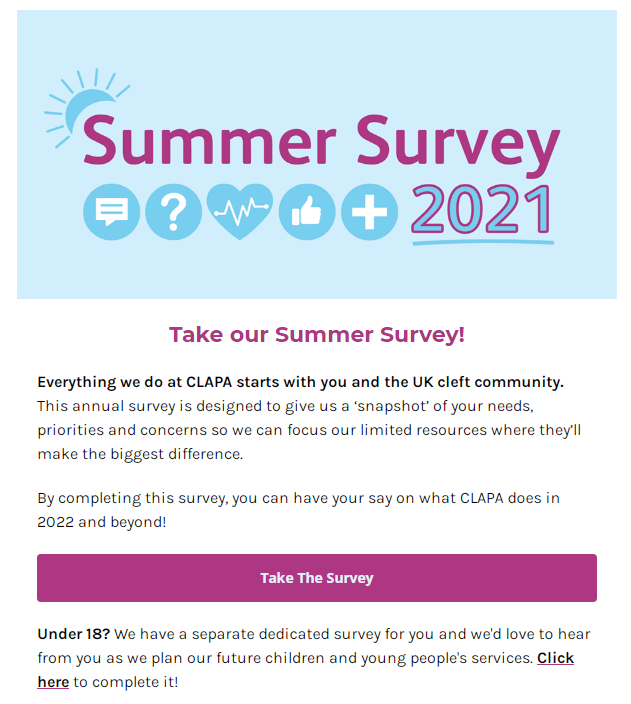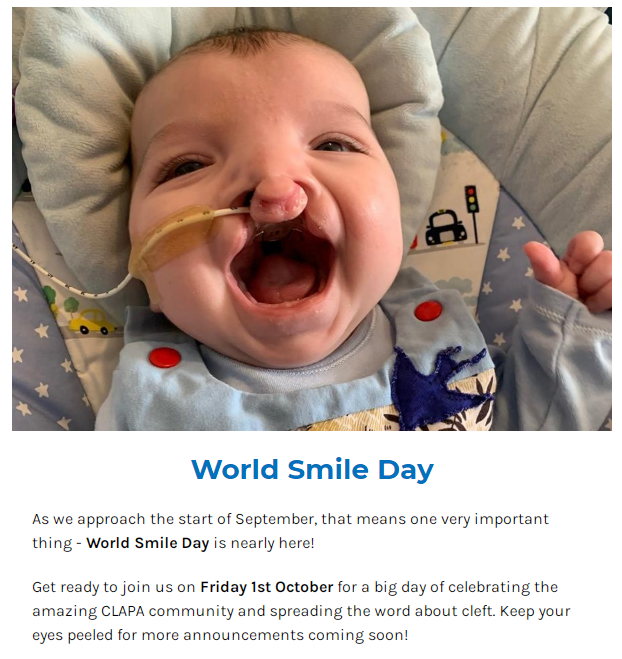 CLAPA Connect, May: Looking Back at Awareness Week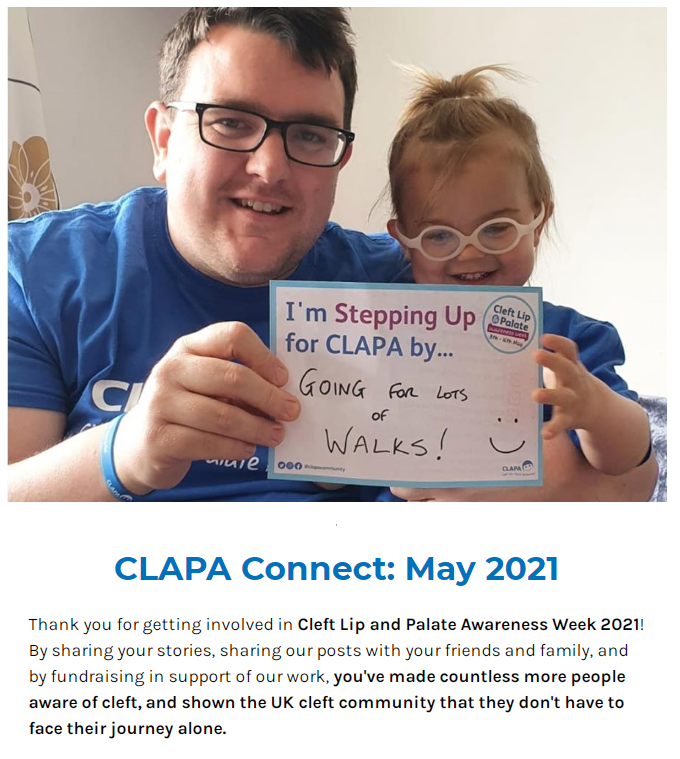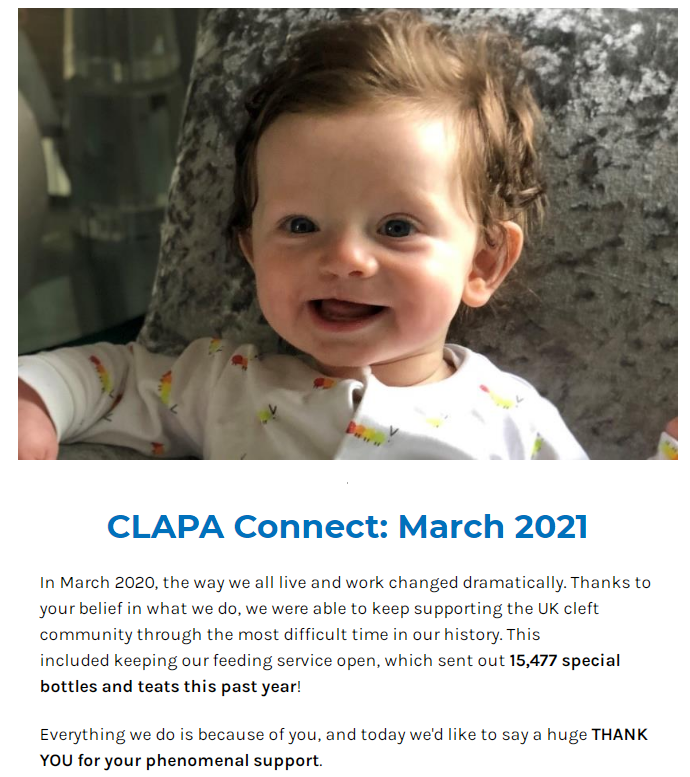 CLAPA Connect: Save the date for Awareness Week!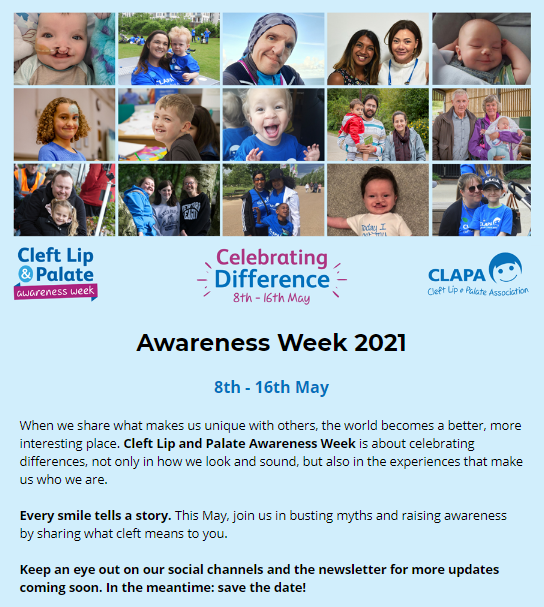 January Round-Up: Your stories, upcoming events, and a services spotlight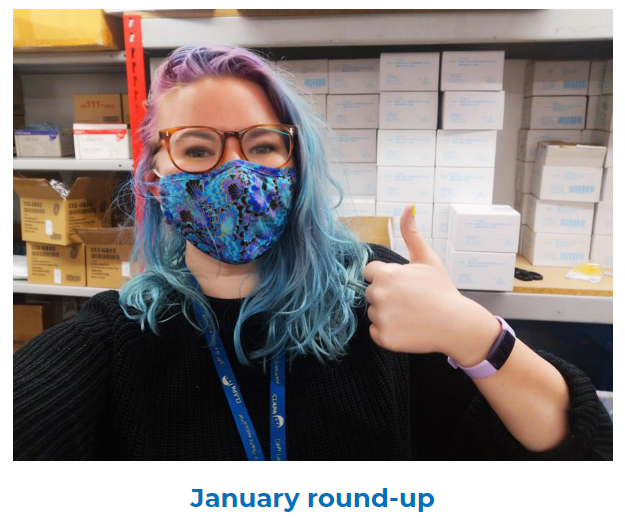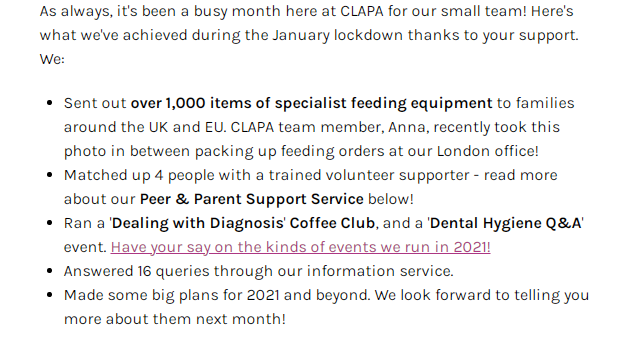 Happy Holidays, CLAPA Community!