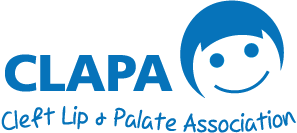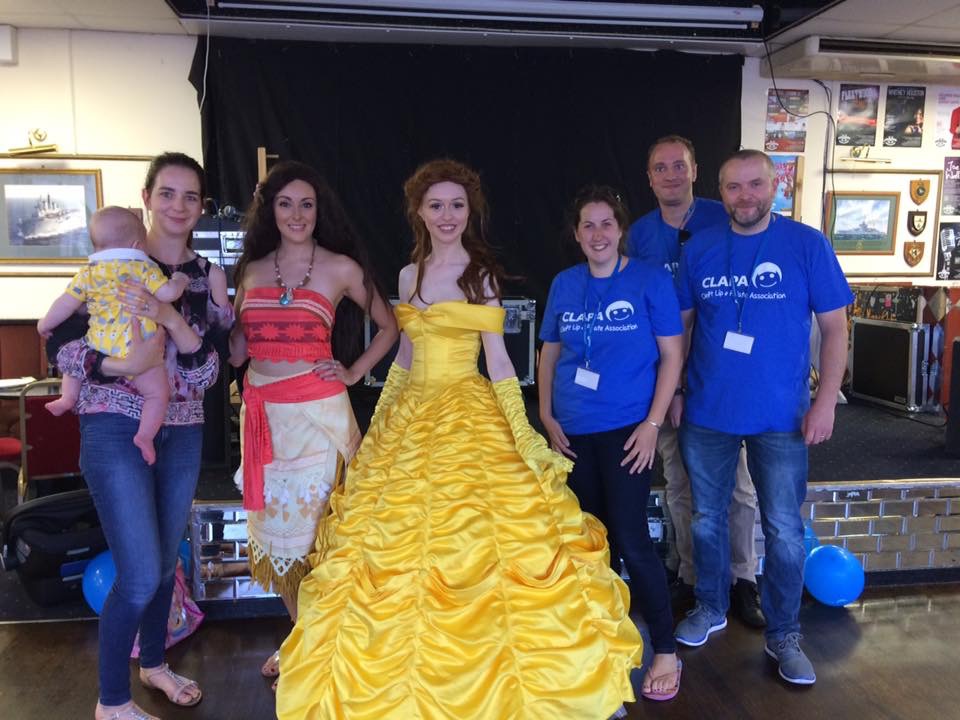 At CLAPA, the festive season is in full swing, with Christmas Parties taking place up and down the UK. These parties are a fantastic way for local people affected by cleft to get together, share experiences and forge friendships, while the kids enjoy crafts, games and a visit from Santa!
To celebrate their upcoming party on Sunday 10th December, CLAPA's volunteer-run Merseyside Branch are asking different people involved with their Christmas party to write about what it means to them. We hope you enjoy this very special Twelve Days of Christmas!
Find a CLAPA Christmas Party near you
Day Nine: Mark
From the first time we found out about Elliott's cleft palate to the present day, CLAPA has been one of the most important parts of our journey.
The Christmas party for us is one of the most exciting times on our calendar, with party games for everyone, great Christmas music, food and drink for all and some very special guests.
It is so nice to meet up at events like these throughout the year, but the Christmas party is the one we look forward to the most, and seeing everyone enjoying themselves so much makes being a part of the Merseyside Branch the most rewarding part of it all.
Looking forward to seeing everyone this year.
MERRY CHRISTMAS!!!!!
Day Eight:  Jenny
Will is almost 4 years old and has been coming to the CLAPA Christmas parties along with his two brothers since he was tiny.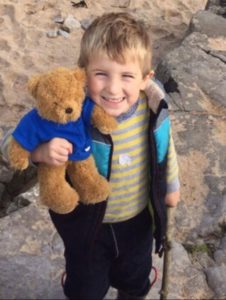 All three boys get very excited about the annual Christmas party because it is so much fun with a fantastic DJ, party games, dancing, competitions, yummy food and always the arrival of a very special guest!
It's a great opportunity to meet and catch up with other families and get into the festive spirit. Lots of hard work goes into organising the party by the Events Committee and it really shows. Will and his brothers are very excited about the party on 10th December; it really is a Christmas family tradition that we wouldn't miss.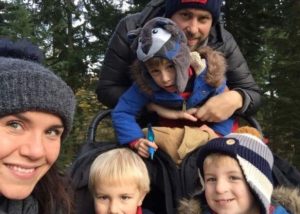 Day Seven: Catherine
C is for Call, because of these parties I know I can call on anyone here for advice
L is for Legends….the cleft nurses, surgeons, the whole team and the volunteers
A is for Always, because I know I am guaranteed to smile at our parties – we get to see familiar faces, make friends and our kids get to meet other kids like them.
P is for Perfect…our kids are just that!
A is for Aspire, because I hope to do more and that with coming to our get togethers that my boy will too.
Day Six: Sarah
I'm so gutted that we won't be able to attend this years Christmas party.  The Merseyside branch of CLAPA has been my lifeline to meet fellow minded Mums and Dads.  It all started when I asked for what to take to hospital for Henry's first surgery and I started talking to two other cleft mummies.  Our boys have the nickname the three musketeers!!
CLAPA Merseyside where would we be without you for all things Alder Hey?!!
Have a great party and we will be there next year!!
Day Five: Riane Martin
Myself and my girls are unable to make the Christmas Party this year due to being on holiday. I am quite disappointed that we wont be there as it is always a good event and a great chance to catch up with other families who we only see at these events.
As a lot of you know, I stepped down from the committee earlier this year, and now these events are our main connection with the families and friends we have made, so it is a real shame we cannot be there this year.
I personally love the interaction we get at the events. Such as meeting other parents and children who are going through the same as us, and seeing that it does get easier. It is also great to meet parents and children who are stages behind Sienna. Being able to give them advice or comfort, and show how it does get better and it does get easier. This has always been my main reason for attending the events.
I also like that we have a chance to see the cleft team at these events. it is great to see them be a part of what we are doing and have them spend time with us in a more social setting, as I believe this helps the children (and ourselves!) relax around them, and in turn makes appointment much easier.
I hope everyone has an amazing time at the CLAPA Christmas Party. Such a shame we can't be there, but I'm sure we will be involved and back at events in the new year! x
Day Four: Robert Whalley, Parent
I can't wait for this year's Christmas Party. As a Dad busy at work throughout the week, I tend to miss out on a lot of goings on with Jake, whether these be cleft related or otherwise. However, I know that this event will give me quality time, not only with my own family, but with other who have had similar rocky starts. It is always nice to be able to put faces to the names of those who have been so supportive of my wife and I since Jake's birth too. As Jake grows, I am sure the CLAPA Christmas Part will be a highlight of his festive season.
Day Three: Hunter Price International

This is the third CLAPA event that Hunter Price International have now supported by donating a variety of children's gifts and toys to be raffled at their parties.  It is always great as a business to be able to give back to the community and support charities, especially ones with which we have a connection.
Before our accountant Ruth's little boy Jake was born with a cleft lip and palate, most of us in the office had little knowledge of clefts.  We have all learnt so much from Ruth about the condition and it is clear to see the positive impact CLAPA has had on her confidence as a new mum of a baby with a cleft and the ways in which CLAPA has supported her and her family through what has been an undoubtedly a difficult time.  Above all, it has been a pleasure to see Jake flourish through all stages of his development so far.  Therefore we are delighted to contribute to this year's Christmas appeal and long may CLAPA's good work continue!
Day Two: Sarah, Engagement Officer for North West North Wales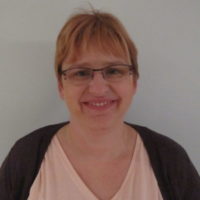 This will be the first CLAPA Christmas Party that I have been to and I can't wait. I'm really looking forward to meeting the families that CLAPA supports, as well as our fabulous volunteers and Nurses from the Cleft Clinics who will all be there on the day. But, most of all I'm looking forward to seeing Father Christmas giving out presents to all the children there and seeing so many smiley faces – because every smile tells a story!
Day One: Hannah and Cooper
Cooper's so excited for the CLAPA Christmas party. Last year he was 5 months old and just 9 days post op. We met so many amazing families that we keep in regular contact with today and the CLAPA parties are an opportunity for adults and children alike to keep in touch with these friends and make new ones. I don't know who enjoys it more – Cooper for all the fun-filled activities, or me watching him have so much fun!