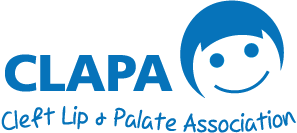 The Impact of Cleft-Related Communication Difficulties on Mental Health
Izzy Binnersley is a Speech and Language Therapy student studying at Manchester Metropolitan University.
Izzy is looking to interview people born with a cleft aged 18-25 as part of her dissertation project looking at the effects of a cleft on communication and its impact on mental health.
The interview will be over Zoom or any other videoconferencing tool you'd prefer, and will last around half an hour. It will be informal and semi-structured, with a defined list of questions but room for discussion around these too. During the interview, you will be asked about your experiences of living with a cleft, about communication barriers or difficulties you may have faced as a result of this, and about the impact this has had (if any) on your mental health.
To find out more and take part, please read the Participant Information Sheet linked below.
Participant Information Sheet (PDF)
Find Support
If you would like to talk to someone else born with a cleft, CLAPA has trained volunteers who can support you one-on-one over the phone or through email. Find Out More
If you're looking to get back into cleft treatment, check out our information pages for adults. Due to the pandemic, adult treatment is currently suspended around the UK, but support from the Clinical Psychology team is still available.