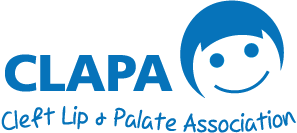 Scotland Children & Young People's Council Partnership New Partnership
We are very excited to announce that our Scotland Children and Young people's Council  (SCYPC) are going to be working with Children's Parliament  (see http://www.childrensparliament.org.uk/) for the next year! Over the 3 sessions they will explore what it means to have their say and learn how to ensure their voice is heard in a positive way.  By the end of the year we hope the young people will feel confident about raising issues about cleft at all levels.
We still have some spaces on the SCYPC, so if you are aged 9-17yrs and would like to join us please complete the attached application form.  Expenses to and from the meetings will be covered.  Our next meeting is on Saturday 17th September. Future meetings are scheduled for 14th January and 29th April.
If you require any further information then please don't hesitate to contact our Senior Regional Coordinator for Scotland, Gillian McCarthy on [email protected] or 07586 045402.