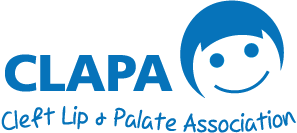 Research Opportunity: Feedback on theEUROlinkCAT Parent Survey Study

Who we are
We are a team of researchers, based at St George's, University of London, conducting a European survey study for parents and carers of children with one or more of the following congenital anomalies: cleft lip (with and without cleft palate), spina bifida, severe congenital heart defect, Down syndrome.
The study is part of a wider project investigating the health and educational needs and achievements of children living with congenital anomalies across Europe in the first 10 years of their lives (EUROlinkCAT Project ).
The project started in January 2017 and is funded by the European Union's Horizon 2020 research and innovation programme.
The aim of the survey
A key part of the project is to ensure voices of parents and carers are heard.
The aim of this study is to explore the views of parents and carers regarding the information they have accessed and received about their child's condition, and their experiences of support.
In the light of recent events, we are also interested in exploring the views of parents and carers about how the COVID-19 pandemic may have affected their child, their child's medical care, support, and family life.
We hope this research will highlight any areas of unmet needs across Europe and indicate whether there are any lessons to be learnt from particular countries. This information will help us make recommendations about how best to share information with parents and carers, and how to support children and their families more effectively.
Content of the survey
We have put together a survey to meet the aims of the study. The survey contains three sections:
Section 1: Background Information
Questions about you, your child, their medical care and their education.
Section 2: Information and Support
Questions about the quality of information you have received about your child's congenital anomaly, your satisfaction with the information you have received, and whether you would like any further information.
Section 3: Experiences during COVID-19
Includes questions about how the pandemic may have affected your child
(physical/emotional health), their medical care (e.g. cancellation of appointments), your experience of support, and any changes to your family life.
How you can help us
We are reaching out to ask for your views about our survey. This information will help us understand whether there are any general problems with the survey or specific problems with the way the questions have been worded or with our selection of response options. Addressing these types of issues is important to make sure the information we collect is accurate and that parents do not experience any frustration or difficulty when completing the survey.
We would be very grateful for your comments on the following aspects of the survey:
Do you think any questions are difficult to answer or confusing?
How long does it take you to complete the survey (a rough estimate)?
What do you think about the length of the survey?
In terms of parents' experiences of information, support, and the COVID-19 pandemic, do you think we have missed something important from the survey?
Contacting the team
If you are interested in supporting us with this work, please email Dr. Elena Marcus (the lead researcher) at [email protected] and we will send you a copy of the survey.
In terms of providing your feedback, you can choose whether you would like to add your comments to a Word document or whether you would prefer to discuss your comments with us over the phone.
Thank you for your interest in our project.
The EUROlinkCAT team