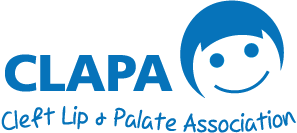 Research Opportunity: Everyday experiences of adults with a visible difference
About the research
This study is part of a PhD research project that aims to consider everyday experiences of those living with a temporary or permanent visible facial difference (any condition/characteristic/injury that affects facial appearance, including cleft). The study aims to learn more about the different types and forms of support/treatment that are available to those living with a visible difference.
It is hoped that the findings of this research will contribute to important conversations taking place surrounding visible difference and the types of support available, both within academic discussions and also within vital public resources and information.
How can I participate?
If you consider yourself to have a visible difference and wish to take part in this research, please complete this online survey.
The survey contains a range of questions focusing largely on the following topics:
personal history of visible difference/facial appearance
everyday experiences of living with a visible difference
experiences of seeking support/treatment
The survey should not take too long to complete – most questions give you the option to write as much or as little as you like. At the start of the survey there is an information page with more details on this.
On completion of the survey, there is also an invitation to take part in a follow-up interview/chat. I am very keen to listen to spoken narratives of living with a visible difference (interviews would take place over the phone/over an online video platform – whatever you prefer). There is an option to leave your contact details if you would be interested in this.