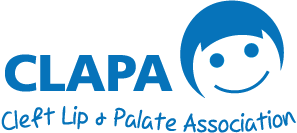 New Opportunity: Join the CLAPA Adult Services Focus Group (online)
Join the CLAPA Adult Services Focus Group (online)
Are you passionate about the support CLAPA gives to adults born with a cleft? CLAPA is inviting you to become a member of the Adult Services Focus Group and is welcoming applications from people who would like to take an active role in developing and supporting CLAPA's adult services.
This is an online group, therefore you need to have access to Zoom using a phone, laptop, or tablet. If you are new to using Zoom, training can be provided and you can contact our team with any questions you might have.
To join, you must be either:
An adult born with a cleft
A health care professional who may work within cleft services
Key Tasks may include:
Help plan the 2023 face to face Adults Conference
Support the delivery of the adult services that will include an engaging range of online events
Collaborate with external organisations to access hard to reach groups
Raise awareness of cleft lip and palate within healthcare settings and promote CLAPA services within those settings
Collaborate with other focus groups within CLAPA when required
We're looking for someone who is:
Adaptable, flexible, and willing to learn
Friendly, enthusiastic, courteous, and reliable
Able to work independently and as part of a team
IT literate able to use e-mail and internet
Able to maintain confidentiality
Able to recognise boundaries and how and when to seek support
Able to respond to emails in a timely manner (within a week)
We encourage adults to apply who feel their group is underrepresented within our services
Time commitment:
Once a month, provisionally for 2 – 3 hours per month. The day and time will be discussed at the time of the group being formed
This will be a home-based role and you may be required to do some background reading as well as attend the focus group meetings
We can offer you:
A unique and rewarding volunteer role
Experience for your CV
An opportunity to share your views
How to apply
If you are interested in joining the Adult Services Focus group as a volunteer, please submit an expression of interest via this form, or to discuss this with a member of the team, please email [email protected].